Passenger Station
In TT!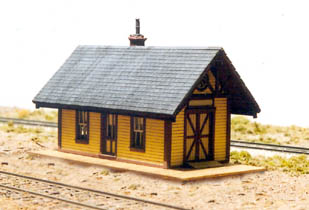 The perfect small town or wayside station for your pike!
Generic enough for nearly any location . . . except perhaps downtown Manhatten!
Expertly engineered for easy construction
Basswood and cardstock components are laser-cut
Adhesive-back shingles and window sashes
Positionable doors and window sashes
Footprint is 2.25" x 4" approximately.
#37400 - TT Scale - $24.95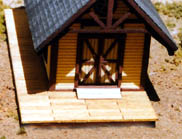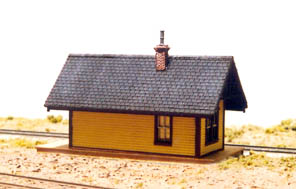 ---
---
---
Last Changed on: April 17, 2002
© 2002 -- All Rights Reserved