Hyde Pulp Mill
Pump House Complex
The Hyde Pulp Mill needs a lot of water for the pulping process. Pumps inside this small structure pull water from the river and send it to the boiler house and main building. In addition, the turpentine that is extracted from the pulp and stored in the tank needs to occasionally be pumped into the tank cars.
The kit includes the pump house, loading stand, turpentine tank and a fire hose storage shed in case of fire. When installed in the Hyde Pulp Mill complex, a gravity feed pipe will run from the main building to the turpentine tank. Supports for this pipe are included in this kit.
The kit has laser-cut wood and cardstock components. The approximate footprint varies depending on the placement of the tank, but the sample is about 30' x 50'. Detail castings in brass, white metal, plastic, and resin are included.
#14095.5 O Scale Pump House Complex $ 119.95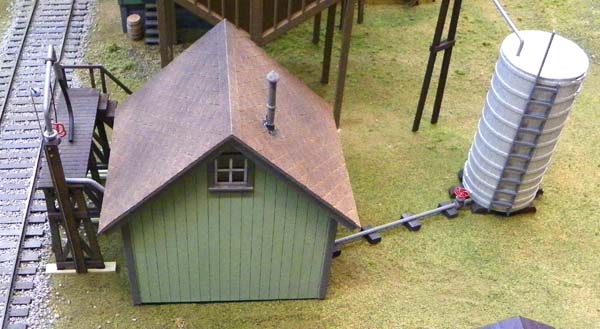 Parts of the Hyde Pulp Mill can be seen behind the pump house complex in the photo above.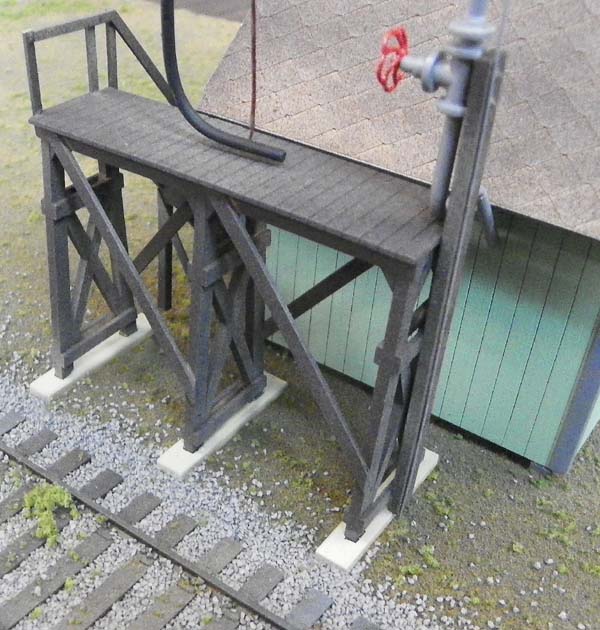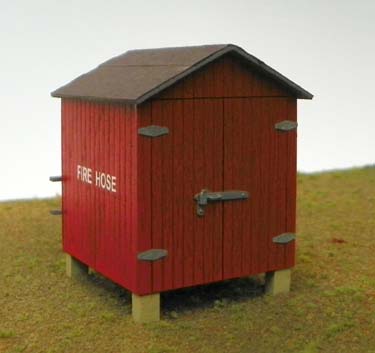 A fire hose storage shed is included in this kit.