Hyde Pulp Mill
In O Scale!
The Hyde Pulp Mill complex in O Scale is finally all a reality.
The last four years have been a challenge for me since right after we started the conversion of this massive kit into O scale, I was diagnosed with a brain tumor. The tumor was slowing me down before being diagnosed, and the recovery from the surgery that successfully removed the beast also slowed me down even more than I wanted to admit. I am very happy that so many of you were understanding and supportive during this challenge. But I never quit, and now you can build the Hyde Pulp Mill in O Scale.
The Hyde Pulp Mill complex consists of eight buildings, a storage tank, and a riverside dock. It is a vast complex and it is being released as seven different kits. Each can be used as stand-alone buildings or tied together into the Hyde Pulp Mill complex. If building the entire Hyde complex a piece at a time, start with the dock, then the shipping/storage building. These are key for placements of the other structures.
These kits consists of laser-cut basswood, plywood, and cardstock, and includes a load of brass, plastic, & white metal detail castings. Overall footprint is about an actual 3' x 5' and is serviced by two tracks. Track and scenery materials are not included.
Welcome to the tour of the Hyde Pulp Mill. The history of the mill is interesting, and we hope you will find time to look it over. It will help you understand why some things are as they are here at Hyde.
And we have a small discussion of the pulping process and the rail services needed for the Hyde Pulp Mill.
Here are overall views of the complete O scale complex....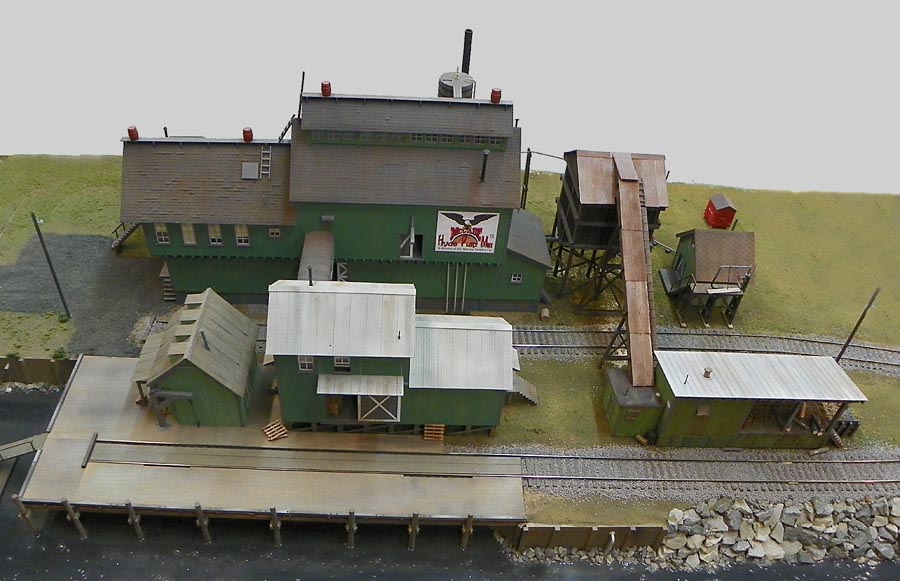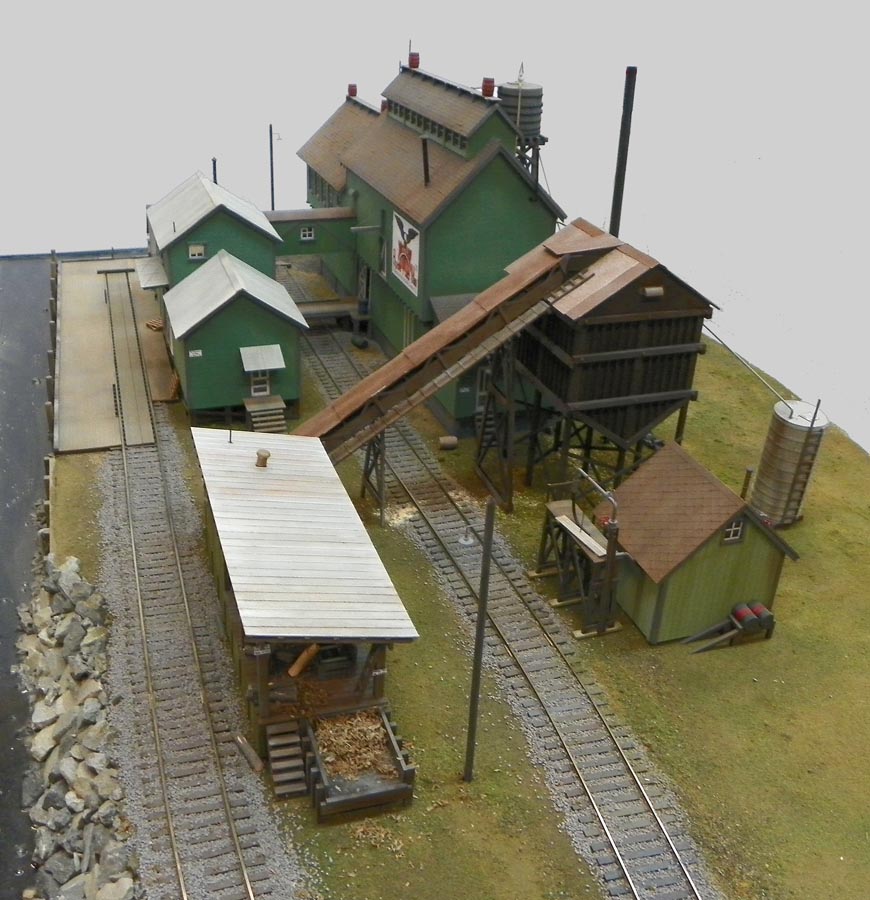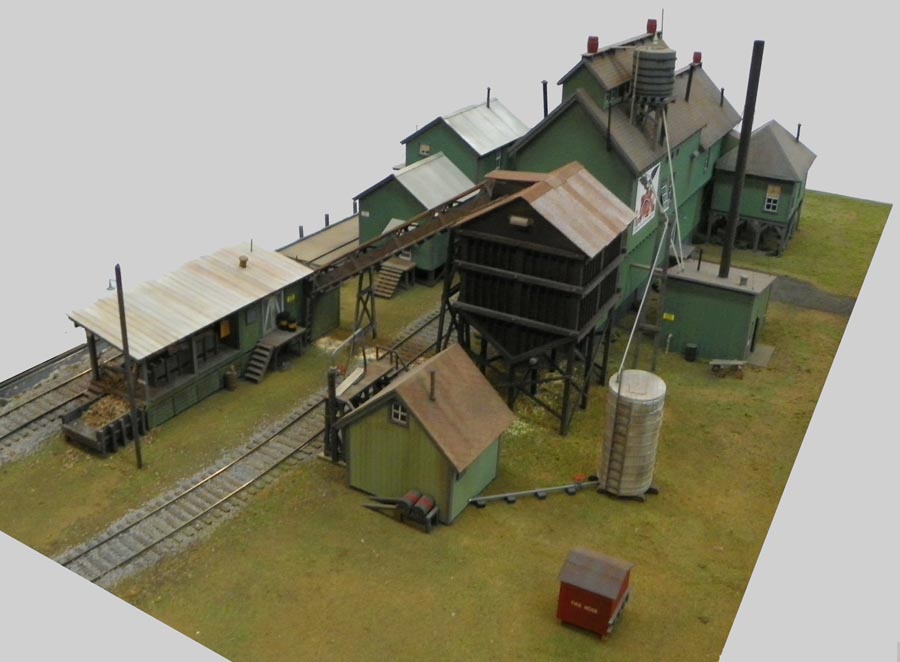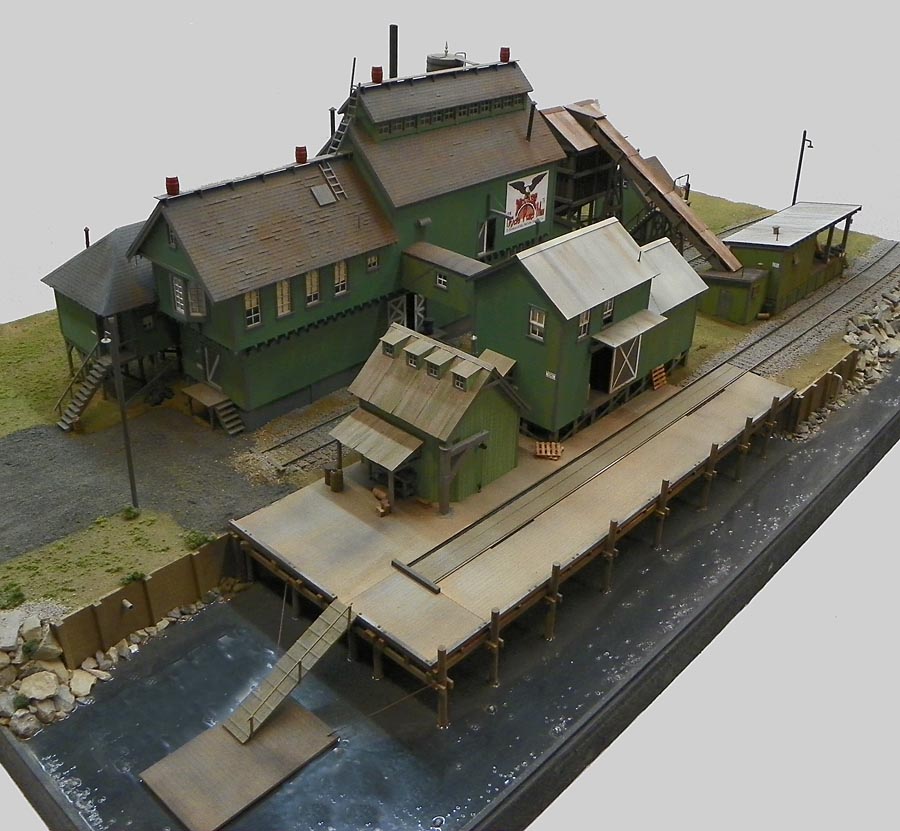 The drawing below shows the seven different kits... just follow the colors and numbers. Each kit's page can be linked to using the Project Link column at the right.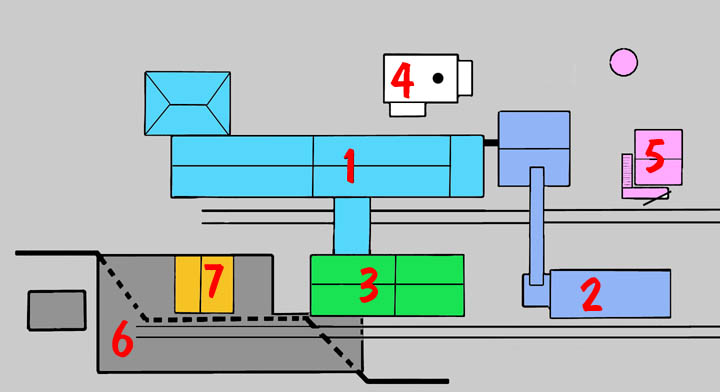 1 - Main Building & Office - In Stock!
2 - Chipping Shed & Storage Bin - In Stock
3 - Shipping/Storage Building - In Stock!
4 - Boiler House - In Stock!
5 - Pump House & Storage Tank - In Stock
6 - Dock - In Stock!
7 - Repair Shed - In Stock!