McCabe Car Repair Shop
Log cars take a lot of abuse and this is the place where they are patched and put back into service. Everything from minor repairs to major rebuilds can be handled here.
The car repair shop kit includes interior framing, flooring, positionable windows and doors, removable roof, individual battens that can be left off for a board siding, workbenches, ladders, and the usual assortment of brass and white metal details. Footprint is about a scale 37' x 62'.
The standard and narrow gauge versions are basically the same with the floor section width being the difference to fit the track. The Standard Gauge version shown includes a McCabe flatcar body that is being rebuilt; the Narrow Gauge version includes a narrow gauge flatcar body being rebuilt.
#27485 HOn3 McCabe Car Repair Shop $ 79.95
#27486 HO McCabe Car Repair Shop $ 79.95
#17485 On3/30 McCabe Car Repair Shop $ 199.95
Special Order - Not normally in stock.
#17486 O McCabe Car Repair Shop $ 199.95
---
Interior of the Standard Gauge Version Shown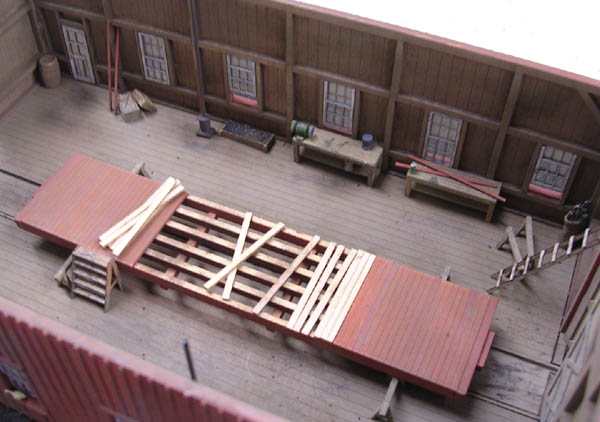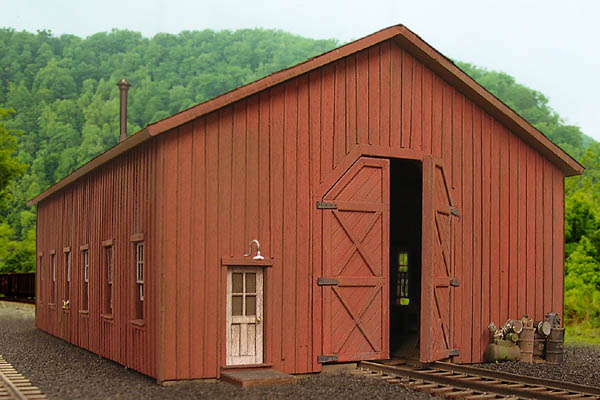 Back of the Shop