McCabe Machine Shop
The only way to keep rail equipment running is to be able to make replacement parts. Drill presses, mills, lathes, and other metal working equipment are used here. At McCabe's facility, the steam engine that provides the overhead belt system is located in an add-on shed behind the machine shop.
The machine shop has an overall footprint of a scale 63' x 84'. The machine shop kit includes interior framing, flooring, positionable windows and doors, removable roofs, individual battens that can be left off for a board siding, shelving, and workbenches. The bottom of the roof trusses are separate to allow the overhead belt system from Rio Grande Models to be added and still have a removable roof. Appropriate machinery is not included since many excellent pieces are already available from Rio Grande Models in HO and Sierra West in O scale.
This kit consists of accurate laser-cut wood & cardstock components with brass, urethane & white metal details.
#27488 HO McCabe Machine Shop $ 94.95
#27487 HOn3 McCabe Machine Shop $ 94.95
#17488 O McCabe Machine Shop $ 249.95
#17487 On3/30 McCabe Machine Shop $ 249.95
Special Order - Not normally in stock.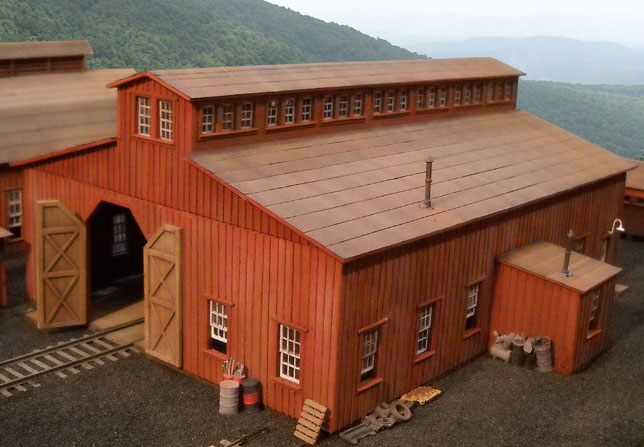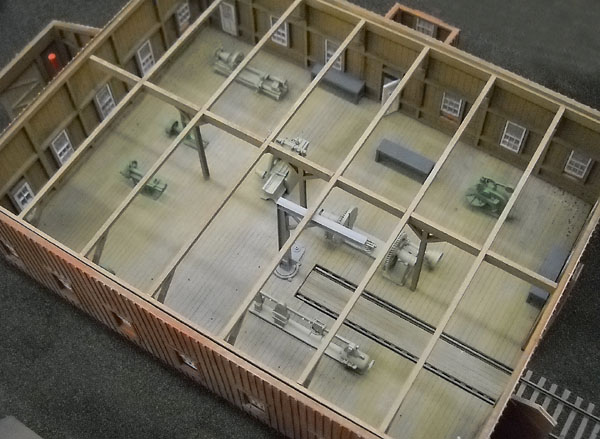 Rio Grande Models and Tichy components shown are not included in the kit. Included are the workbenches, shelves, office desk, chairs, and file cabinet, and the usual junk and clutter castings to use around the shop.