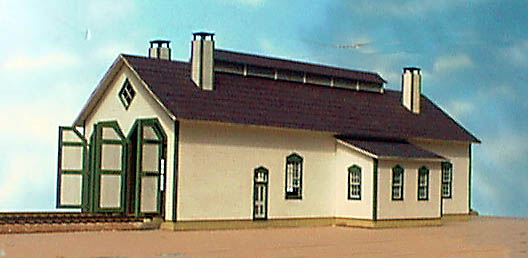 Two-Stall Engine House
This kit consists of laser-cut basswood, plywood, and cardstock, tarpaper roofing, detail castings, and loads of character. All doors are positionable open or closed. Individual vent slats in the roof clerestory provide a very realistic feature while being easy to construct. Interior features include scribed flooring, scribed walls, columns and beams, smoke funnels, and work benches.
The tabbed, well-engineered construction provides fast and easy assembly. The footprint of the building 41' x 101' with 12' x 24' Shop. Interior length of each stall is 96'.
The S version is discontinued.
Two-Stall Engine House
S Scale
#08115
SOld Out
O Scale
#17508
$ tba
HO Scale
#27508
$ tba
Note - the model shown is not finished! Still have some details and weathering to add!!!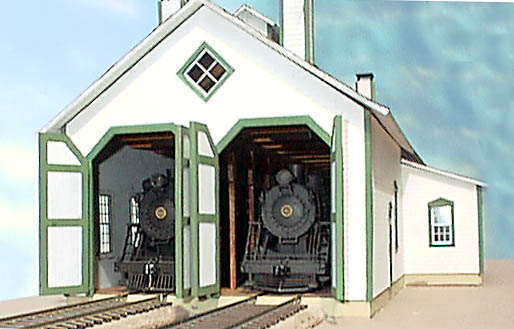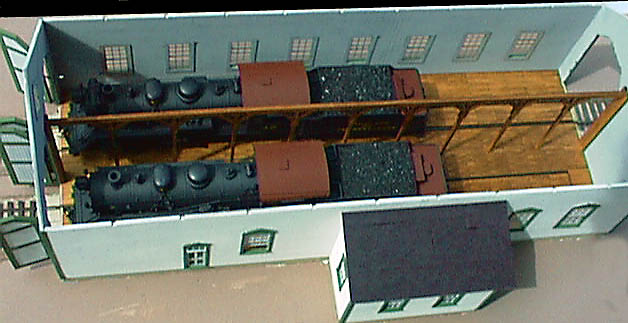 Sorry, locos are not included.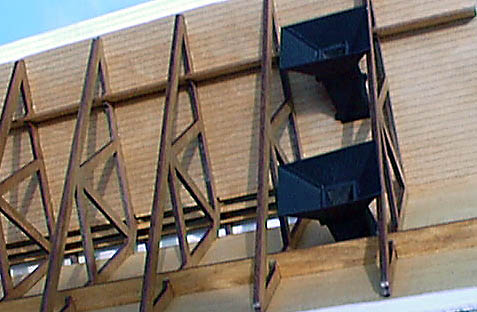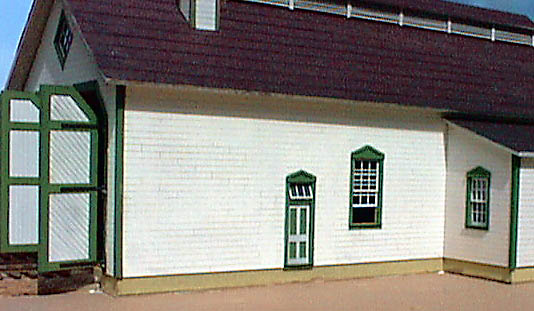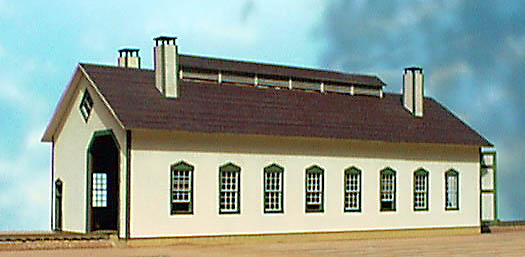 Customer Comments:

"I spent most of the weekend pouring over the directions and the contents of the box. My initial reaction was that it was too beautiful to touch.... The kit really is a masterpiece..." Larry L.
---
Other
New River Yard
Projects
---
Freight Station
---
MoW Shed
---
Switcher Shed
---
Handcar Shed
---
Loading Dock
---
Boxcar Storage Shed
---
LCL Ramp
---
Signal Maintainer's Storage
---
Other B.T.S. Projects