City Point Water Tank
City Point, Virginia was the home of a shipping port, and some interesting facilities of the US Military Railroad. This twin water tank was next to the engine house. The same design was used at other locations.
The model consists of laser-cut wood and cardstock. See-thru 'water' is included with the kit. The footprint is approx. 36' x 13'.
#27806 HO Scale City Point Water Tank $ 39.95
#17806 O Scale City Point Water Tank $ 89.95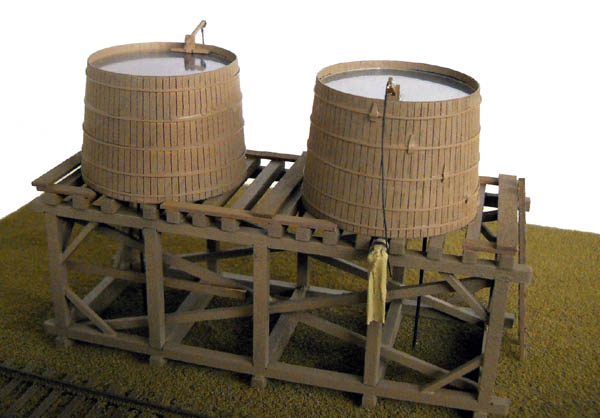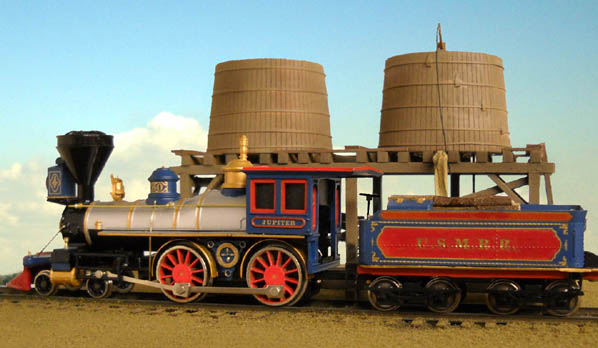 The loco is not included. This detailed and repainted Bachmann model is the work of John Bell.