Master Creations
Howard Brothers
Feed & Grain Complex
The Howard Brothers, Dave and Bill, have been in the grain business for decades storing and shipping the local farmers' crops. They recently added a feed sales, painted in a spiffy two-tone gray to honor Bill's time in the Navy, to their elevator complex to hopefully kick up the profits.
The elevator can be build with or without the horizontal bands; the version without the bands is shown at the bottom of this page. The bands are usually seen on a studded versions of the elevators.
As with all B.T.S. kits, this masterpiece is laser cut and engineered for easy construction. Slots and tabs eliminate alignment problems. Adhesive-backed window sashes make glazing the windows a snap. Other features include positionable doors & window sashes and removable roofs. Naturally, an ample supply of brass and white metal detail castings, including workers, are included to provide a high level of realism.
This kit consists of laser-cut basswood, plywood, and cardstock. The footprint is shown below; overall height is a scale 82 feet. Track and scenery are not included. The HO model is shown in the photos; minor details may vary between scales.
HO and O scale kits are in stock!
HO Scale
#28107
$ 219.95
O Scale
#18107
$ 399.95
---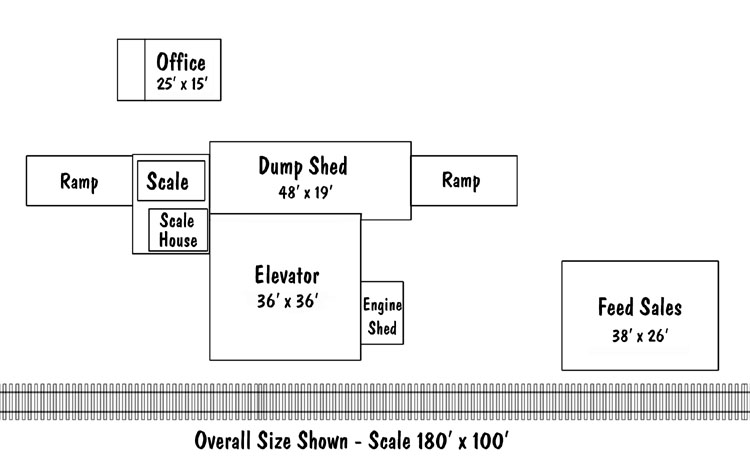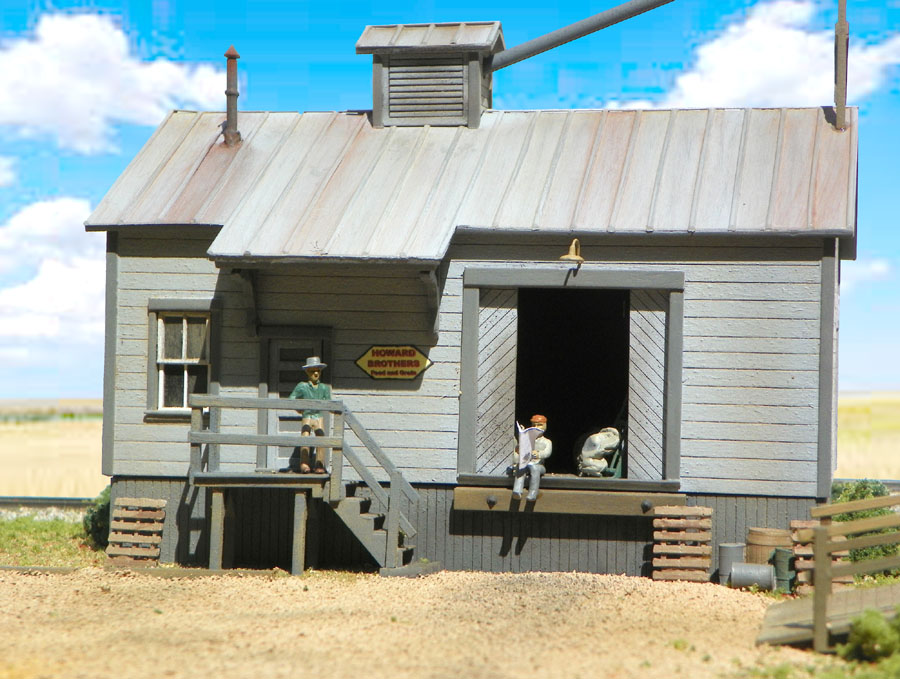 GN Boxcar shown below is not included.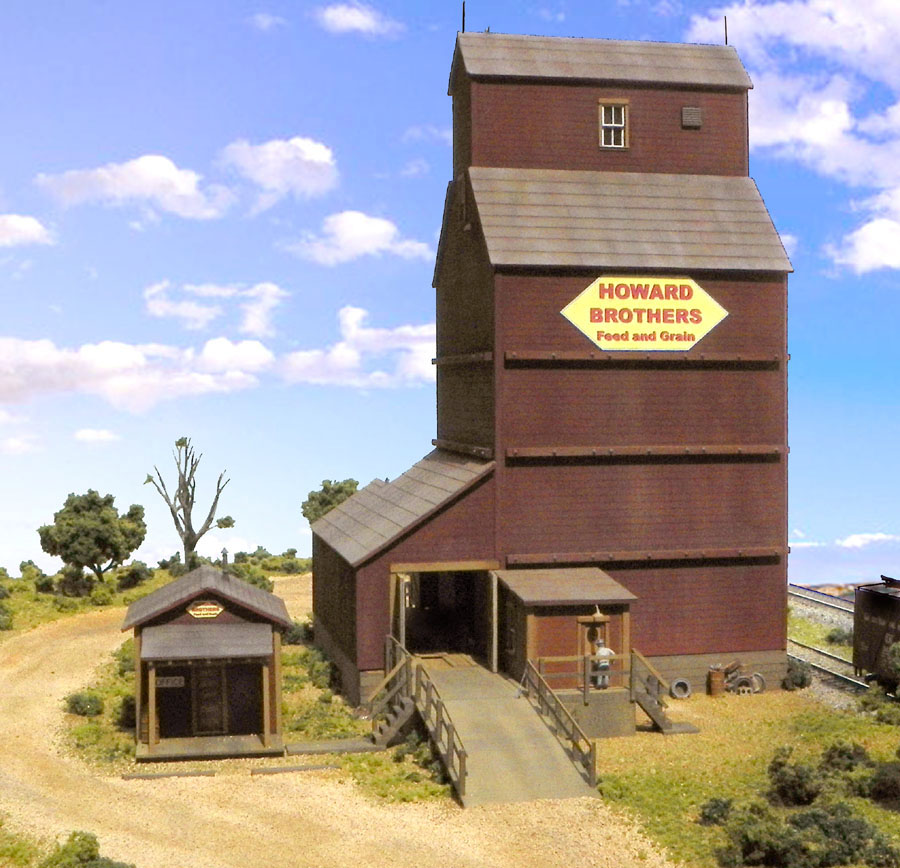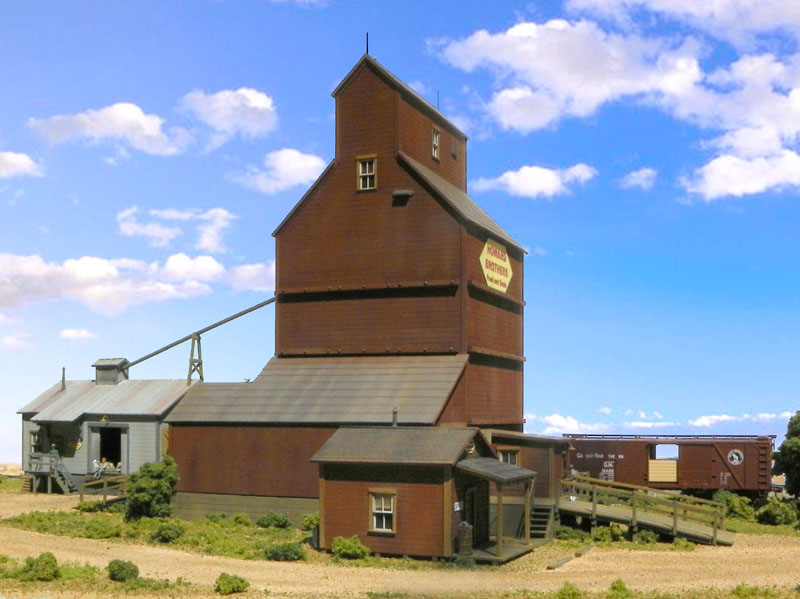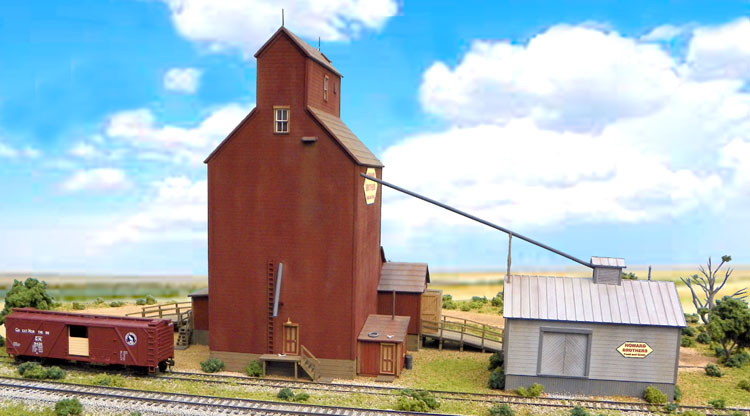 ---