USMRR Five-Stake Flatcar
The US Military Railroad was established to help coordinate the many small railroads into one large useful system. To this end, new rolling stock was ordered, and the flatcar, became one of the most versitle cars on the lines.
This five-stake flatcar features a deeper side sill than the nine-stake flatcar. Wood stakes are included to help hold on the loads. Photos of these cars show loads of lumber, rail, barrels, and even piles of dirt!
The model features laser-cut wood and cardstock components with hardware in plastic and lost-wax brass. Less decals, trucks and couplers.
#29517 HO Scale USMRR Five-Stake Flatcar $ 18.95
#19517 O Scale USMRR Five-Stake Flatcar $ 32.95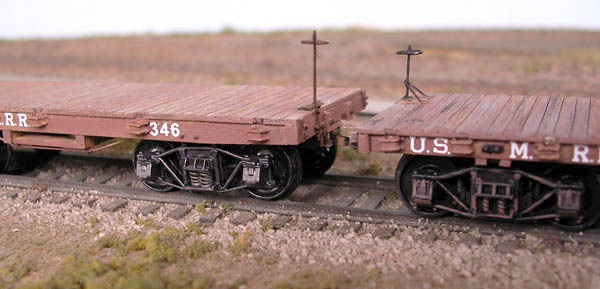 HO Five-Stake on the left and Nine-Stake on the right.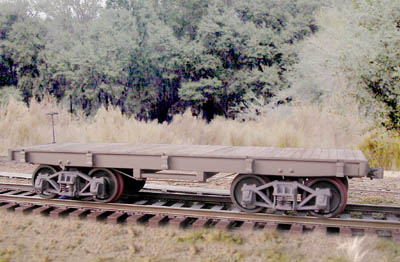 O Version - Archbar trucks are from Athearn