USMRR Open Cattle Car
The open top cattle cars were used to transport livestock to feed the troops as well as cavalry mounts. Since the beasts could handle the weather in the field, the logic was an open car would work well also. Sometimes these cars were used to transport troops.
The model features laser-cut wood and cardstock components with hardware in plastic and lost-wax brass. Less decals, trucks and couplers.
#29521 HO Scale USMRR Open Cattle Car $ 25.95
#19521 O Scale USMRR Open Cattle Car $ 39.95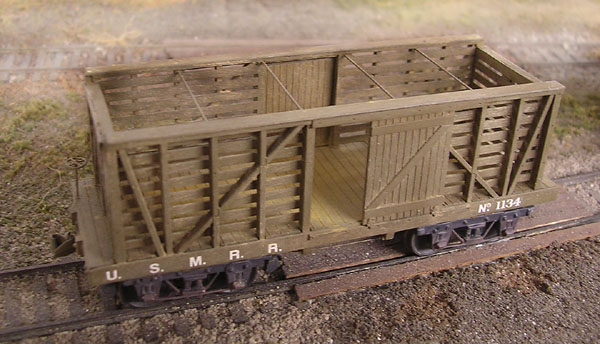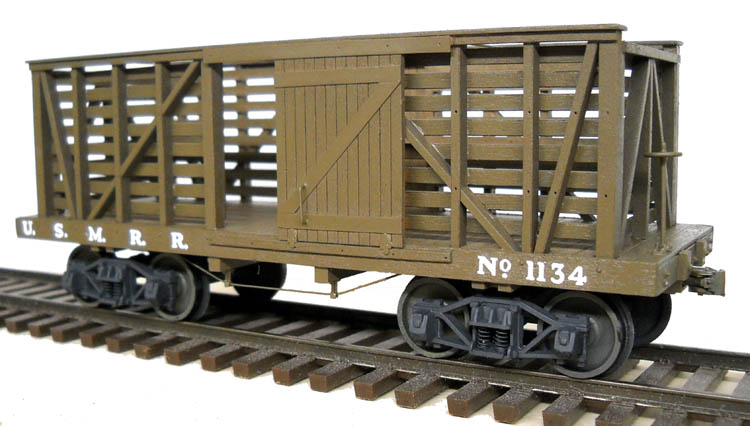 O Scale Version