USMRR House Car #767
The one photo of the prototype found showed this car loaded with large sacks. No idea what they contained for sure, but perhaps grain was the load. The lettering in the photo was dark, so a light color was assumed for the car. The bars in the side windows, horizontal siding, and the chunky ladder on the side provide a unique look to this car.
The model features laser-cut wood and cardstock components with hardware in plastic and lost-wax brass. Less trucks and couplers. The O scale version includes decals.
#29523 HO Scale USMRR House Car #767 $ 25.95
#19523 O Scale USMRR House Car #767 $ 39.95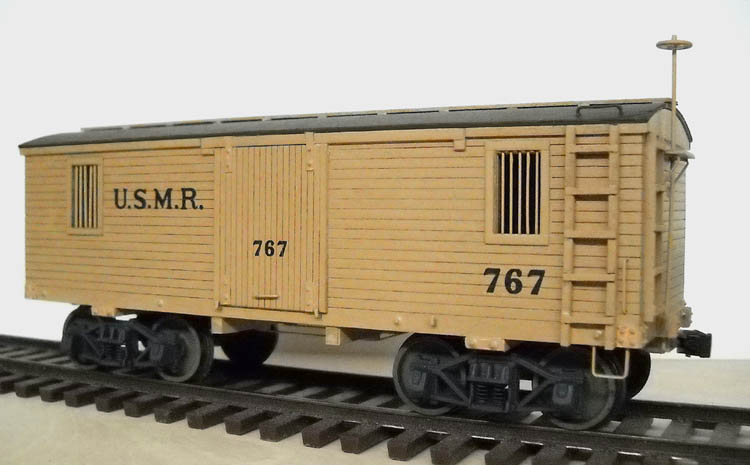 O Scale Version