Concrete Rail Posts, N&W
A pair of these posts held two 33' long spare rails beside the mainline.
Each package contains six pair of posts.
Rail not included.

#23028	HO Scale	$ 5.95
#13028	 O Scale	$ 7.95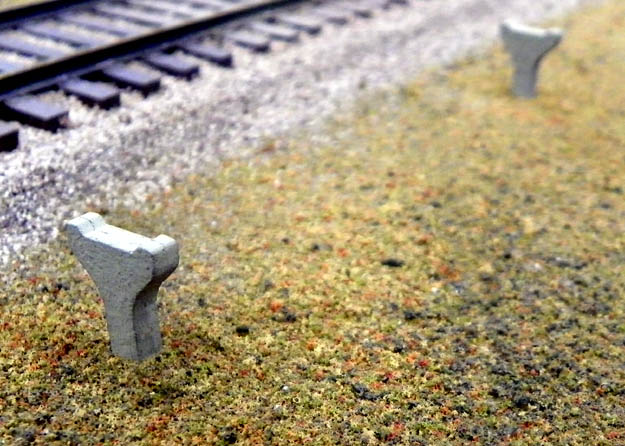 Photo below shows the supports
 with rails added.
  Rails are not included.