Dodson Farm's Creamery
Dodson Farm's Creamery dates back to the 1870s and has been family-run since that time. Currently, Walter is the foreman of the operation and resides on the second floor of the building. Walther's brothers, David and Bobby, work there as well as a couple of cousins and several locals. Over the years the operation has grown and the creamery has expanded.
Rail service is brisk at the creamery. In addition to the daily incoming milk cars with cans picked up along the line, there is the daily milk car with internal tanks that takes the daily collection to the bottling plant. Ice is available for the farmers from the ice house (left end) to help keep their milk cold so every couple of weeks a refrigerator car arrives with a load of ice. And coal for the boiler is brought in by rail; since the creamery is too small to handle a full car load, it is shared with two other industries in the area.
The operation of the creamery is very simple. Local farmers bring their milk to the creamery daily using the ramp on the back, it is checked for quality, and then added to the tanks. Farmer's milk cans are cleaned immediately and the farmer picks them up at the door just past the ramp and takes them back home for the next day. Milk cans also arrive by rail after being picked up by the 'milk train' at various milk platforms along the mainline. The collected milk from the tanks is then shipped out daily.
As with all B.T.S. kits, this masterpiece is laser cut and engineered for easy construction. Slots and tabs eliminate alignment problems. Adhesive-backed window sashes make glazing the windows a snap. All window sashes can be positioned open or closed. And the detail castings shown, including workers, are in the box.
This kit consists of laser-cut basswood, plywood, and cardstock. The footprint is shown below. Track and scenery are not included. The HO model is shown in the photos; minor details may vary between scales. The creamery was inspired by those serviced by the NYO&W Railway.
HO and O scale kits are in stock.
HO Scale
#27305
$ 169.95
O Scale
#17305
$ 359.95
---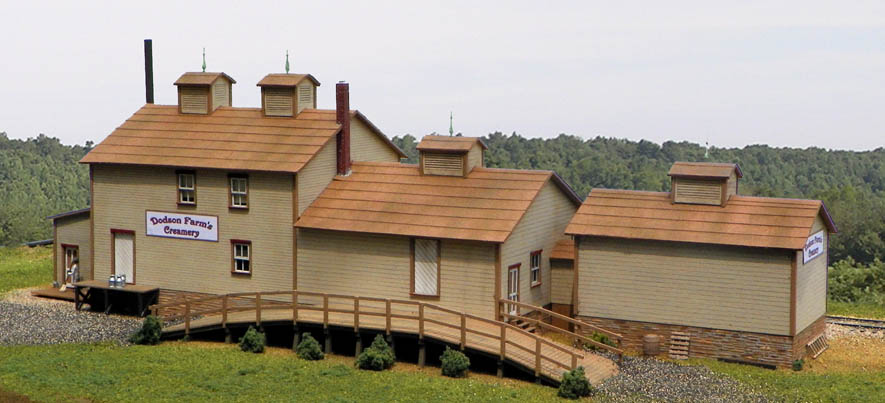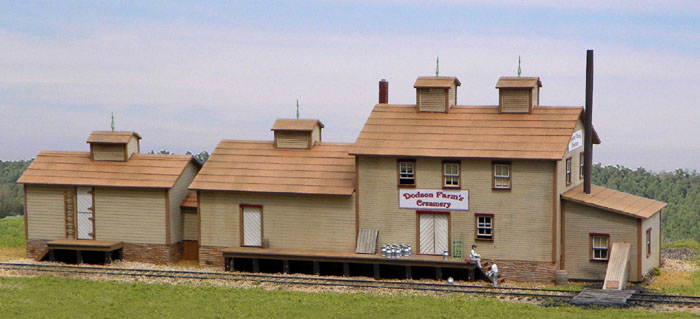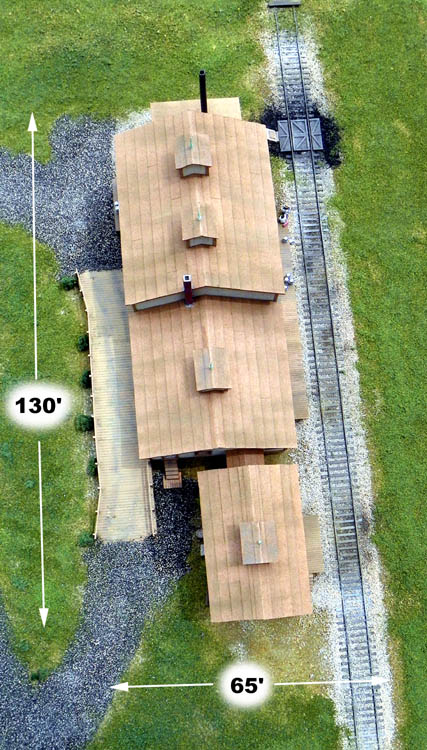 Scale Feet Shown above.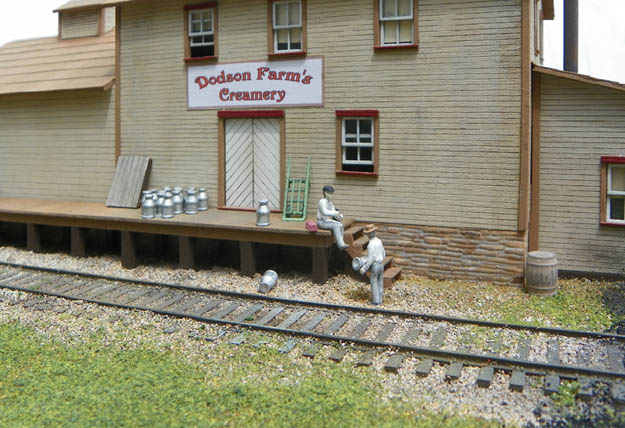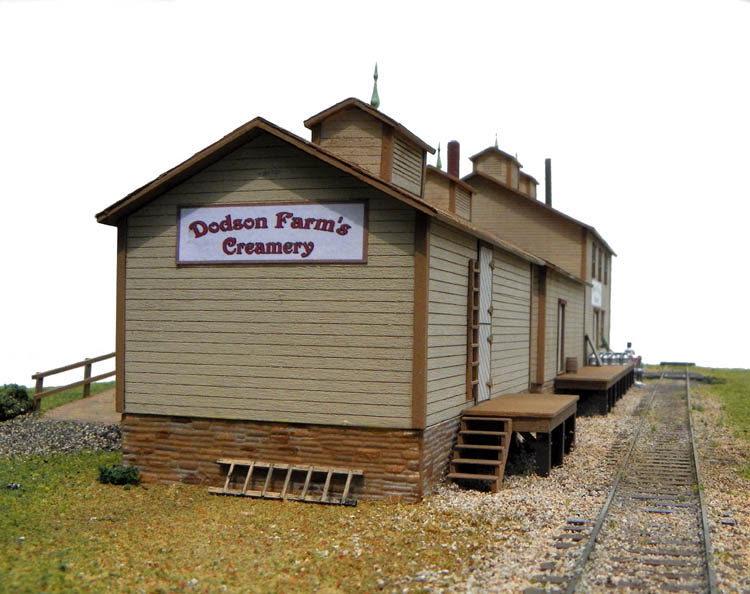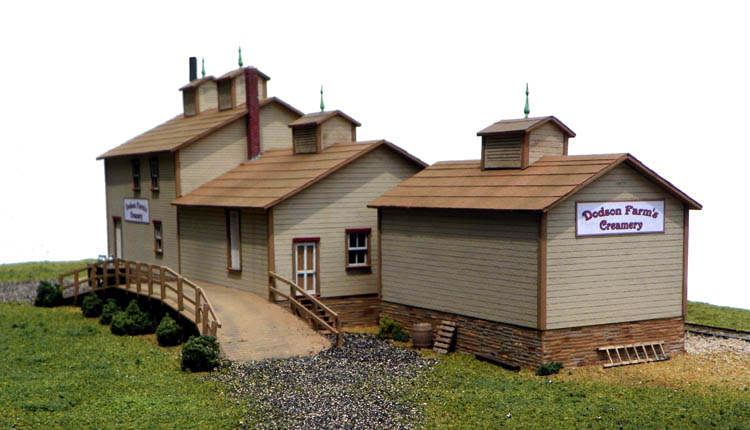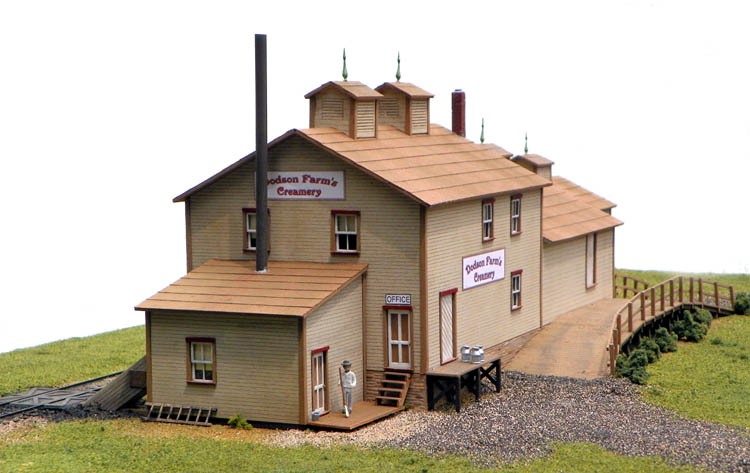 ---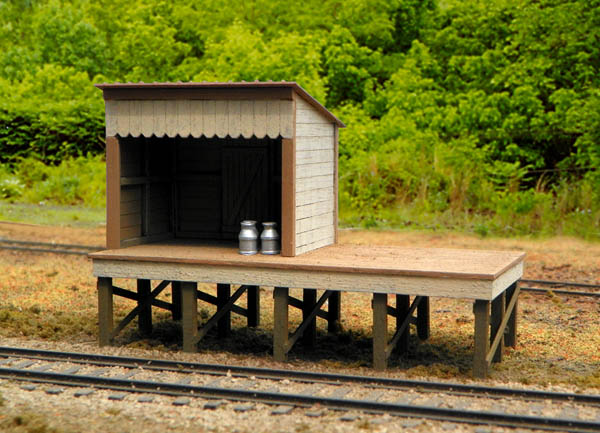 Milk Platforms are also available!