Rio Grande Wood Caboose
Built right after the turn of the century, these wood cabooses survived later than most people believe; how about some that ran into the 1960's? They did not even receive AB brake gear until 1953-54. So from the early days of the 2-8-0 up to branchline service behind a Geep, these cabs will handle the work!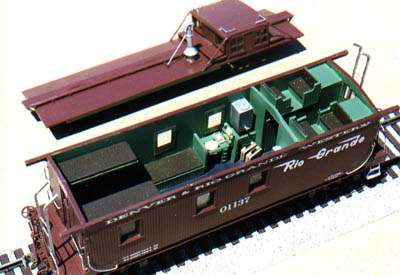 The kit consists of detailed urethane castings for the walls, ends, frame, roof, and cupola. And the interior parts - bunks, cabinets, stove, coffee pot - are included! Additional details are urethane, brass, plastic, etc., as needed. Archbar trucks, couplers, and decals are not included.
#9011 D&RGW #01100-series Wood Caboose $ 74.95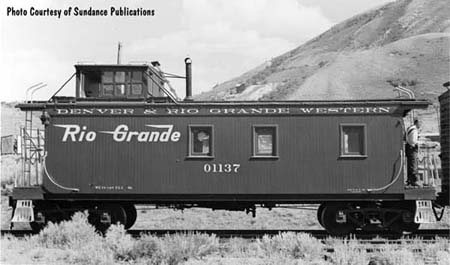 Thanks to Sundance Publication for the use of their photo!
---