PRR F39 Piggyback Flat Car
In March 1955, 200 of these 75' TOFC cars were put into service on the PRR. Designed to carry two of the then-current standard 35' trailers, they were initially in PRR red with white lettering. Later, they became Trailer Train cars, and as of 1990, over 100 were still in service.
The kit consists mostly of pewter castings which can be soldered together with low-temp solder and iron, or glued together with a strong ACC or epoxy. Car weight with trucks and couplers is 11.4 ounces. While it will handle a 34" radius curve, it will look better on larger.
Kadee couplers, SHS roller-bearing trucks, trailers, and decals are not included. The car is designed to use the SHS 35' trailers as shown in the photos.
Temp. out of stock. Next batch due soon!
#09203 S Scale PRR F39 Piggyback Flat Car $ tba

Mike Sulzbach built his car as a general purpose flat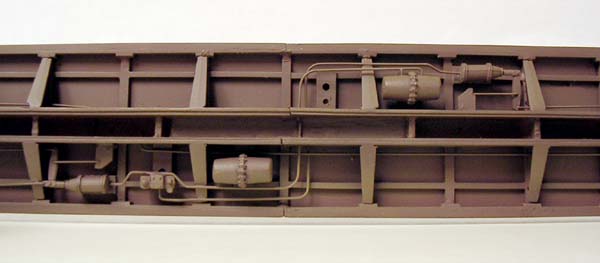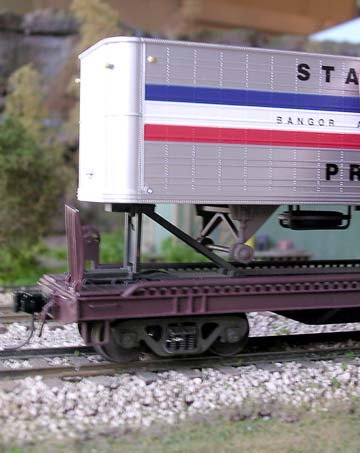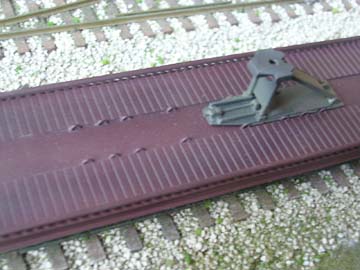 ---
Freight Car
Project Links
---
F89 Piggyback Flat Car
---
50' Converted Flat Car
---
Coil Car
---
Evans Gondola