Production O Scale Car Shown
Depressed-Center Flatcar
Designed to carry heavy and/or tall loads, the 40', 90-ton depressed-center flatcar is a unique car that will attract attention. It can be used in mainline freight service or as part of a work train with a piece of heavy equipment on top. Railroads ordered the castings and built their own cars, so details varied. At least the NH, C&NW, Southern, and NYC had these cars.
The unpainted kit consists of high-quality, no-odor urethane castings for the body, and brass & urethane brake components under both ends of the car. Easy assembly with ACC or epoxy. Less decals, trucks and couplers.
Prototype photos can be seen in the June 1998 Railroad Model Craftsman, August 2001 Model Railroader, and the Morning Sun C&NW Color Guide, Vol 2.







Depressed-Center Flatcar Kit      



O Scale  - #19209     -   $ 79.95

S Scale  - #09209     -   $ 59.95


---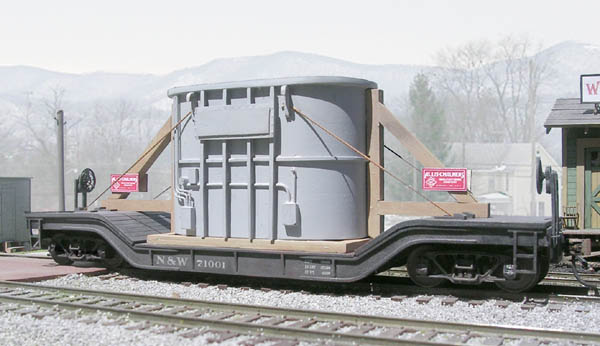 B.T.S. S Scale car with the S scale Transformer.
---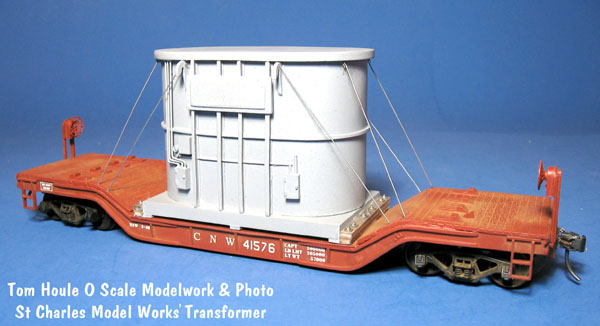 B.T.S. kit built by Tom Houle with the St Charles Model Works' O scale Transformer
S version of the Transformer is back in stock.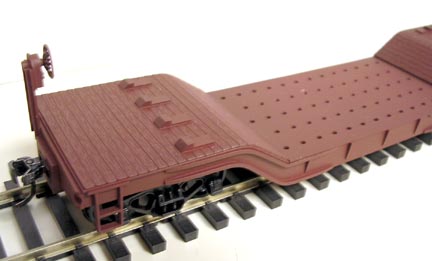 Production O Scale Car Shown

Production O Scale Car Shown - Crawler Load Not Included