The East Tennessee and Western North Carolina Railroad had a covered thru-truss bridge that survived the abandonment of the line in 1950, but a few years later was torn down. This standard gauge model is based upon that bridge, but the width and height has been increased to accomodate larger equipment.
The model consists of laser-cut wood parts that build into a realistic, and very strong, bridge. The roof is removable for maintenance. Includes two urethane stone walls for the abutments; rail and spikes are not included.
Approx. Size - 22' x 118'
#07141 S Howe Thru-Truss Covered Bridge $139.95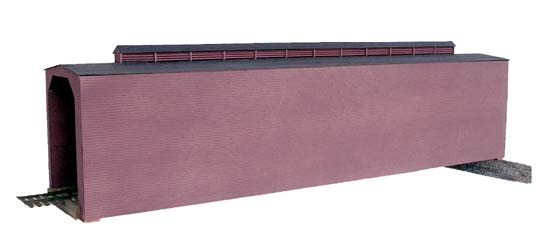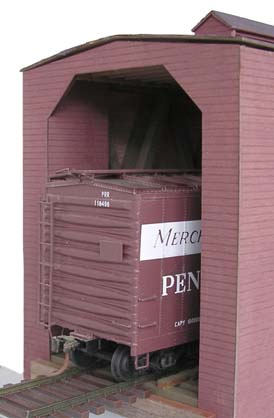 Sn3 Model Shown Below.
---
Bridge Links
---
Cheat Run Trestle
Standard Gauge
---
Cheat Run Trestle
Narrow Gauge
---
Ballasted Deck Trestle
---
Covered Truss Bridge
Narrow Gauge
---