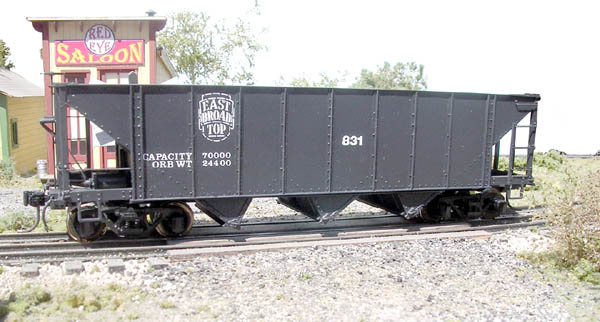 Three-Bay Steel Hopper
How about the Steel Three-Bay Hopper Cars in urethane! Over 200 of these cars were used on the East Broad Top, with an average train length of eighteen cars. Each car handled 60,000 lbs of coal, and after the extensions were added, the capacity went to 70,000 lbs. Once the backbone of the E.B.T. fleet, about ten have been restored for excursion service, and several of these cars are today running on the Durango and Silverton in ballast service.
On3 kits are in stock in limited supply. The kits consist of flat urethane body components with pewter and lost-wax brass details, and are less trucks and couplers. Brass Vulcan trucks with NWSL wheelsets are being produced now - the car is shown with C&BT Shop trucks. The Sn3 kits have sold out.
E.B.T. Steel Three-Bay Hopper Car, On3
#19102 Single Car - $ 119.95 #19108 5-Pack - $549.95

E.B.T. Steel Three-Bay Hopper Car w/Extended Sides, On3
#19103 Single Car - $ 119.95 #19109 5-Pack - $549.95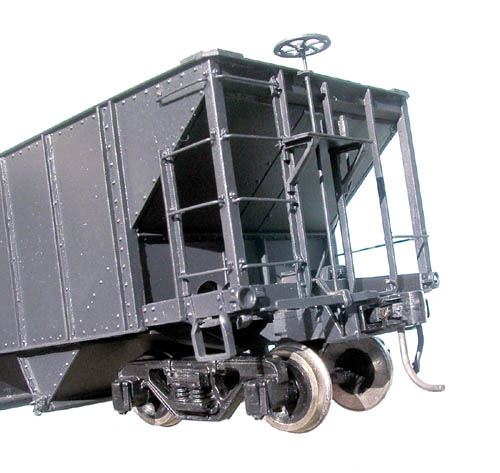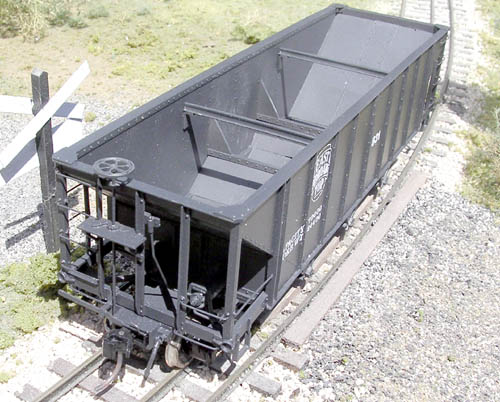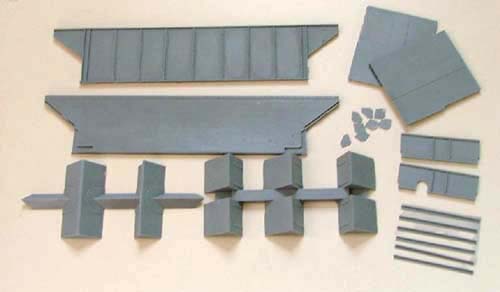 Urethane Parts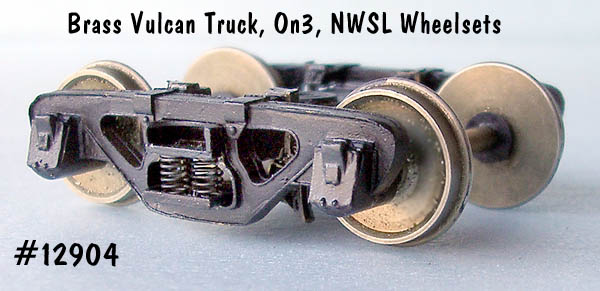 #12904 EBT Vulcan Truck kit, On3, Brass with NWSL Wheels
Pr $36.95
---
E.B.T. Project Links
---
---
Tank Cars
---
Flat Cars
---
Cabooses
---
Wood Boxcars
---
Various Stations
Saltillo
Three Springs
Coles
Orbisonia
---
WaterTanks
Saltillo Tank
---
Sanding Facilities
---
Engine Houses
---
Details & Parts
---
Steam Locomotives
#12 2-8-2
---
Other Projects