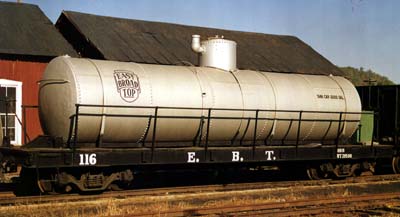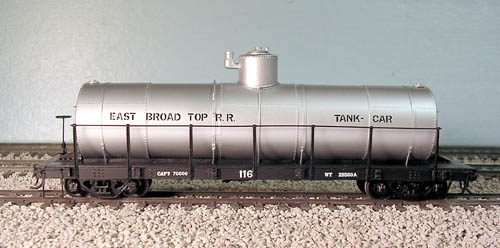 Sn3 Production Sample Shown
Tank Car, #116
Built on the steel flatcar #116, this car is still alive and well in the yards in Rockhill Furnace, PA.
The Sn3 tank car consists of a urethane frame with a photoetched and rolled brass tank, brass deck, and brass details. This car is available fully assembled, painted, lettered, and with couplers installed. NWSL wheelsets are used in the B.T.S. brass Vulcan Trucks. Only 25 cars will be made!
The On3 version will be a full brass model and is due in the summer of 2007.
The last of the Sn3 cars are in stock - most cars are painted and lettered. Order ASAP if you want one of these.
E.B.T. Tank Car, #116, Sn3
#09106 - Sold Out

E.B.T. Tank Car, #116, On3
#19106 - $ tba
---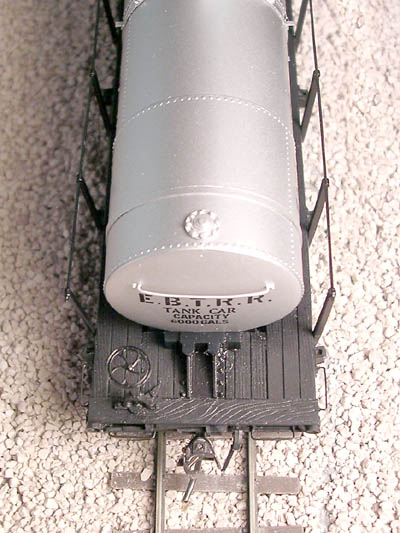 Production Sample Shown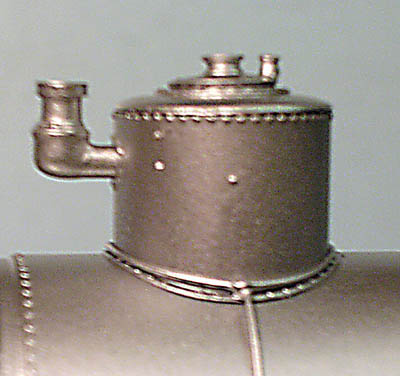 correct rivets on the dome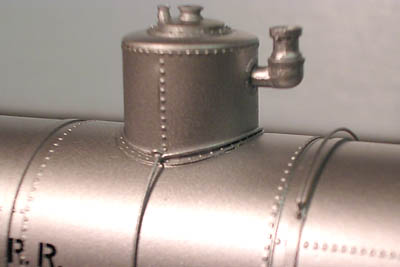 ---
E.B.T. Project Links
---
Hoppers
---
Cabooses
---
Flat Cars
---
Wood Boxcars
---
Various Stations
Three Springs
Saltillo
Coles
Orbisonia
---
WaterTanks
Saltillo Tank
---
Sanding Facilities
---
Engine Houses
---
Steam Locomotives
#11 2-6-2
#12 2-8-2
---
Friends of the East Broad Top
---
E.B.T.

---
---
Other Projects