Mill Creek Coal & Coke Tipple No. 2
The Mill Creek Coal & Coke Tipple No. 2 is a freelanced composite of several different tipples located in West Virginia. The design has two tracks serviced under the tipple. There is room for a stub track if desired under the fixed chute on the back. The mine servicing the tipple is a drift mine that runs horizontally into the mountain.
The headhouse includes the interior flooring and the rotary dump. No interior is included in the tipple. Two mine cars with link&pin couplers, the mine entrance, and two outhouses are included.
As with all B.T.S. kits, this masterpiece is laser cut and engineered for easy construction. Slots and tabs eliminate alignment problems. Adhesive-backed window sashes make glazing the windows a snap. Other features include positionable doors & window sashes and removable roofs. Naturally, an ample supply of brass and white metal detail castings are included to provide a high level of realism.
This kit consists of laser-cut basswood, plywood, and cardstock. The footprint is shown below; overall height is a scale 70 feet. Track and scenery is not included - Peco HOn30 track is used on the HO model for the mine track. The HO model is shown in the photos; minor details may vary between scales. Extra mine cars are available in three-packs.
HO and O scale kits are on the shelf ready to ship!
Tipple No. 2
HO Scale
#27240
$ 289.95
O Scale
#17240
$ 669.95
Mine Cars, 3-Pk
HOn30
#27241
$ 16.95
On30
#17241
$ 39.95
---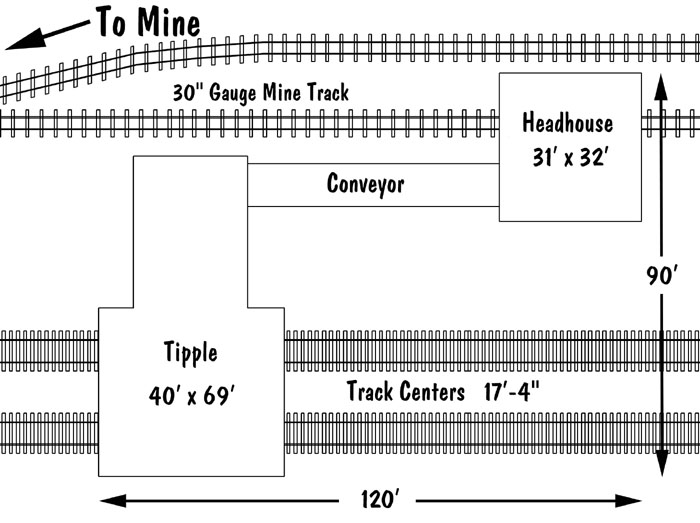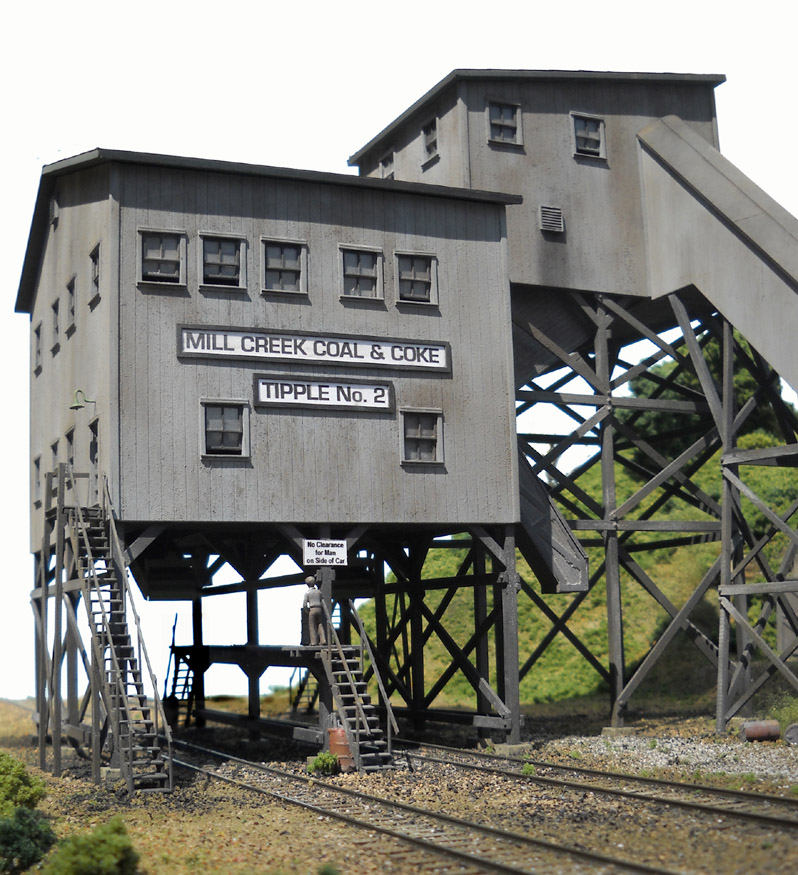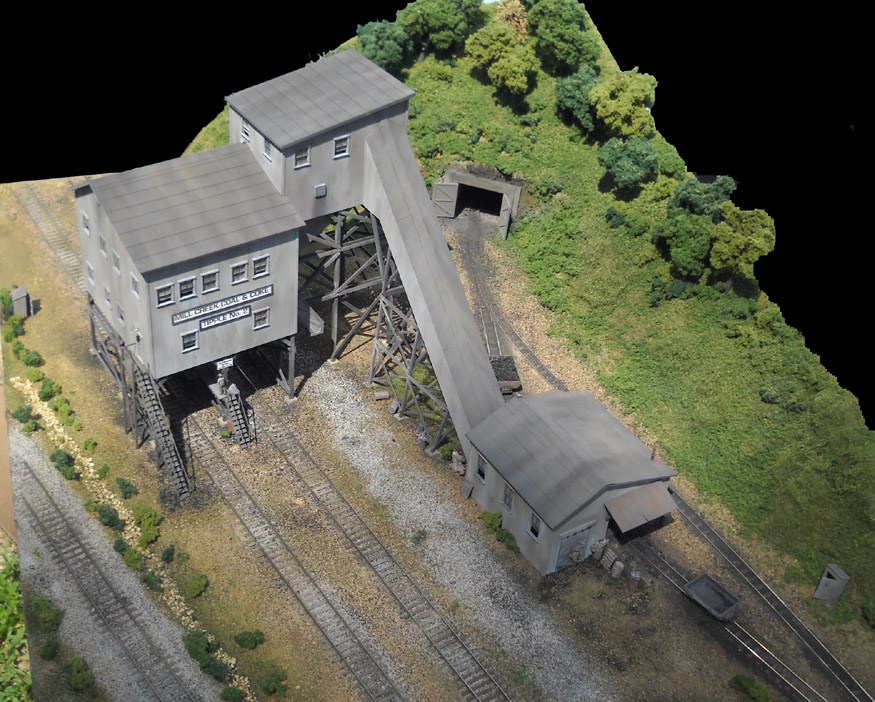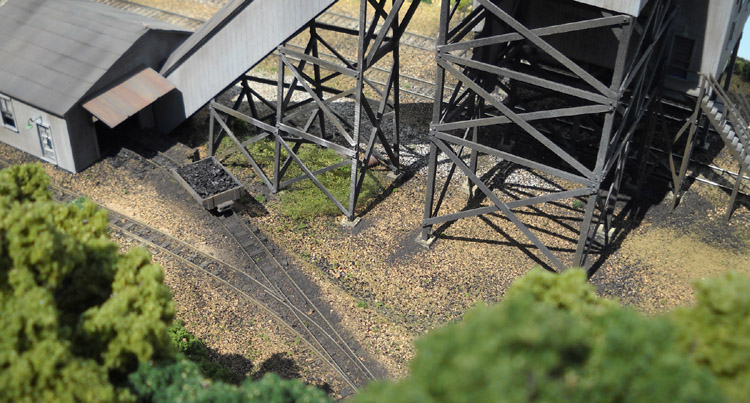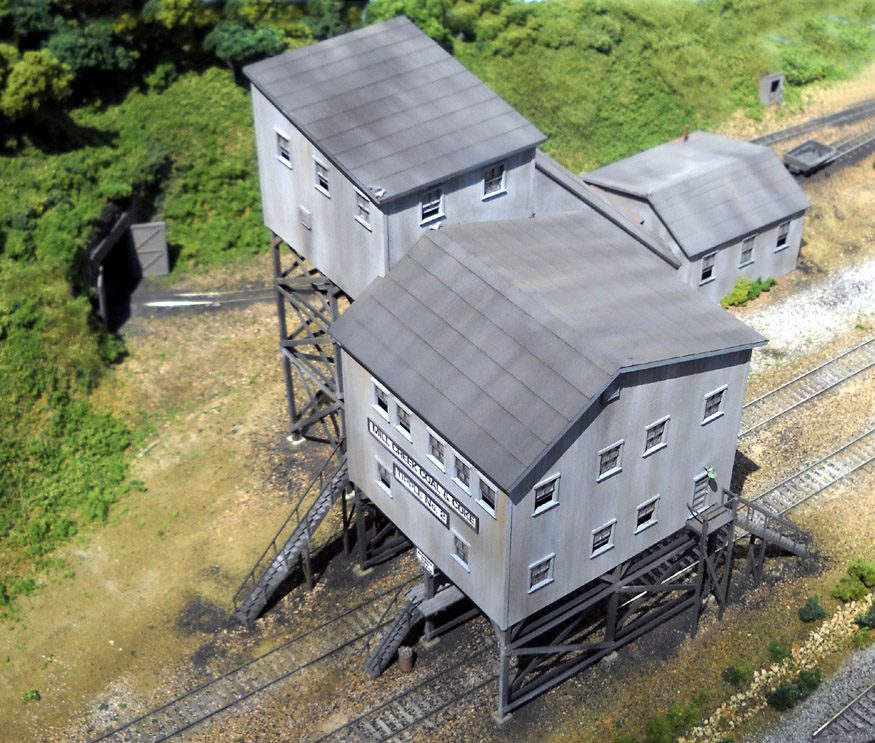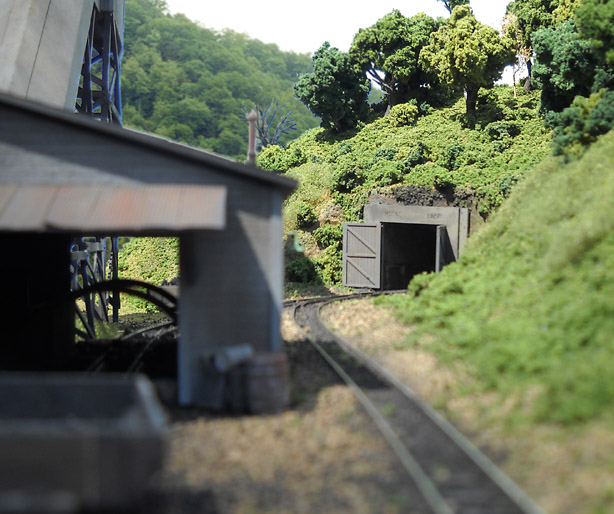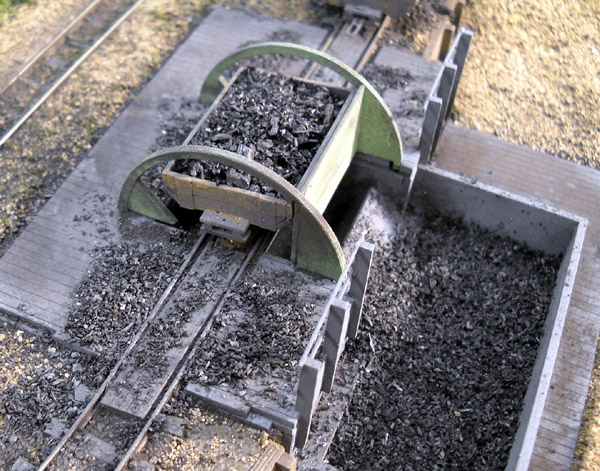 Headhouse Rotary Dump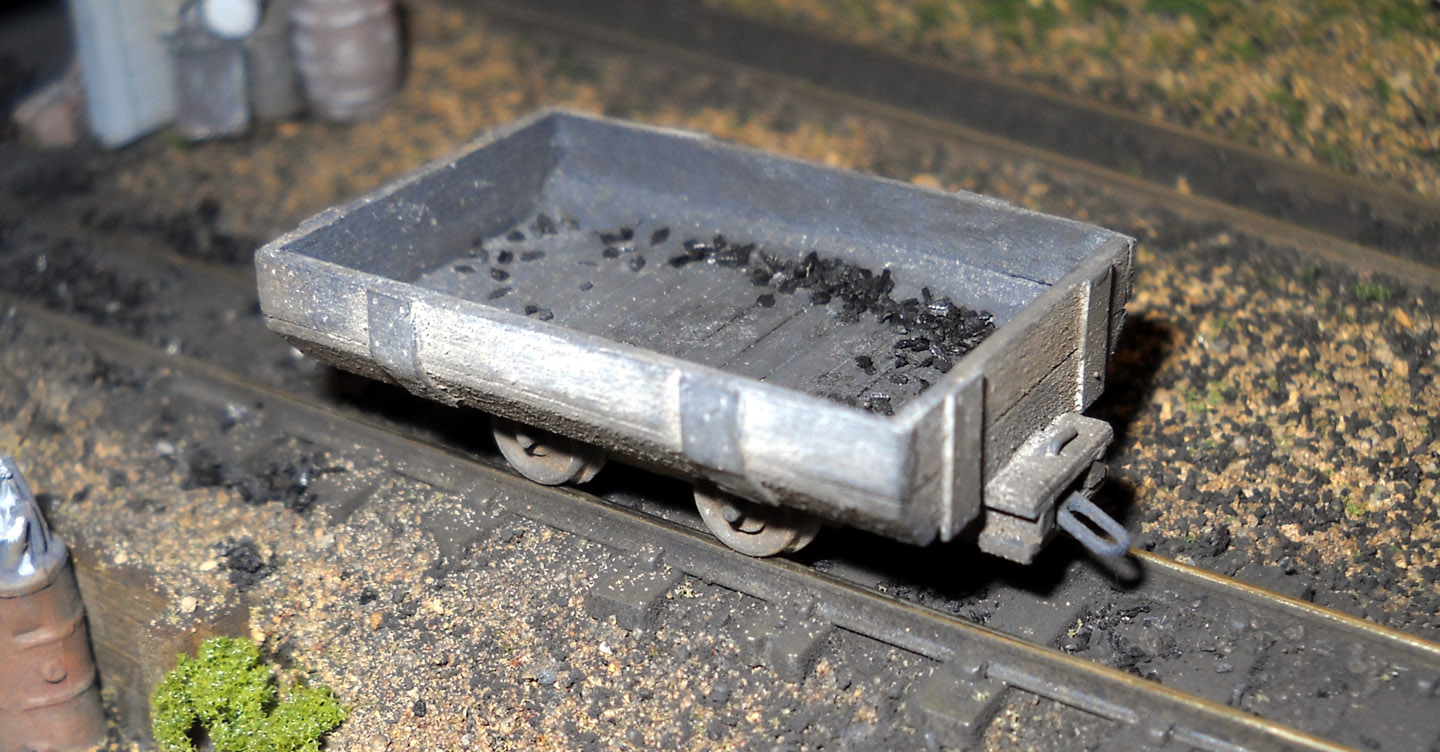 The photos below show hoppers and a loco which are not included in the kit.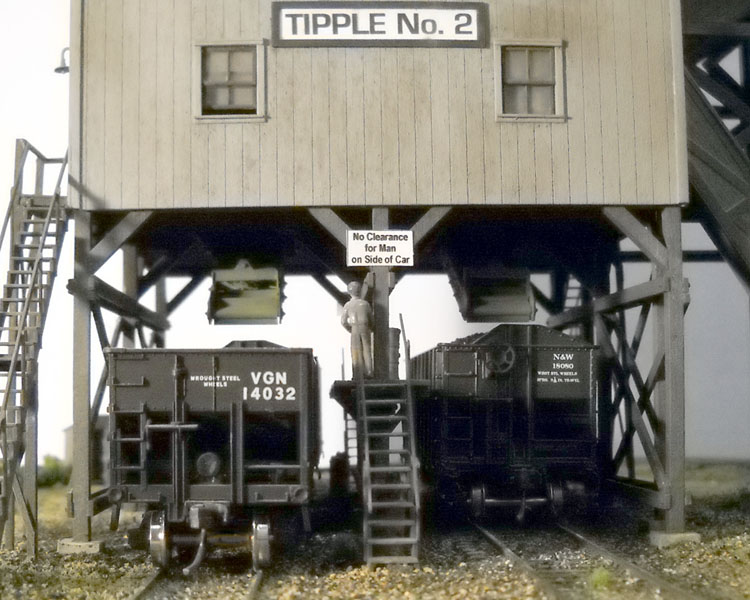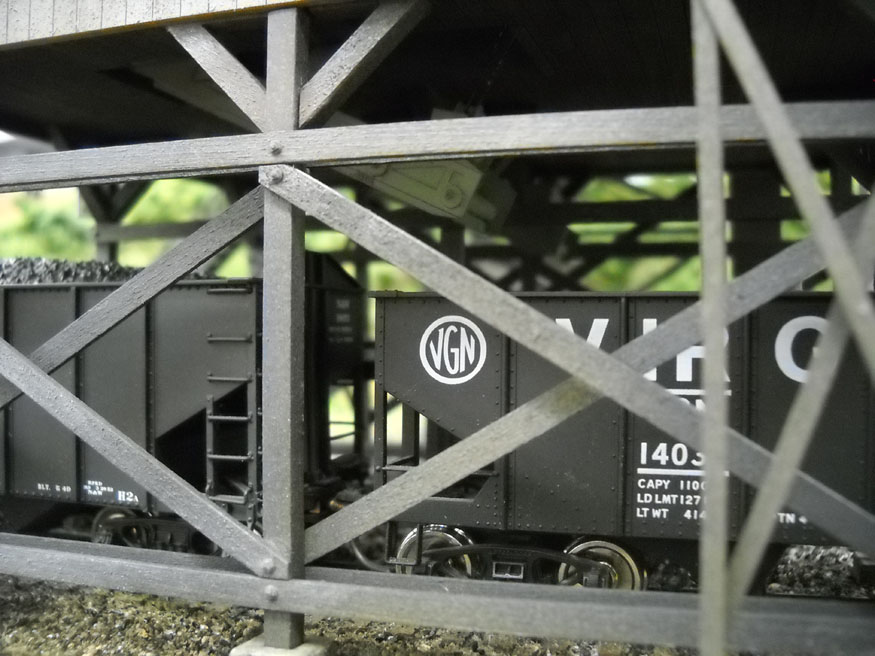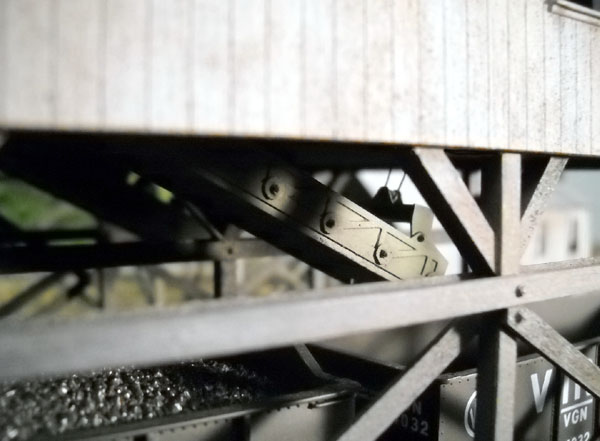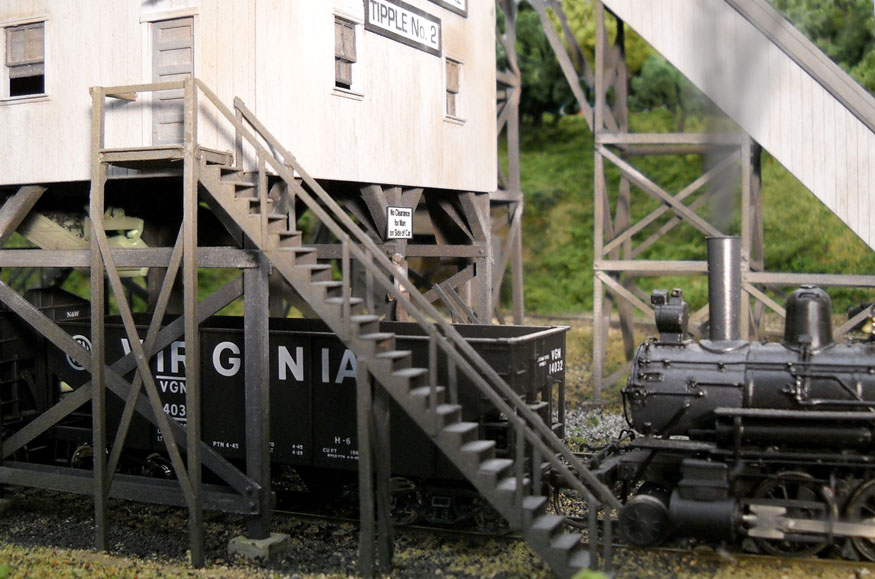 The photos below show the new On30 mine cars.
Bachmann loco not included.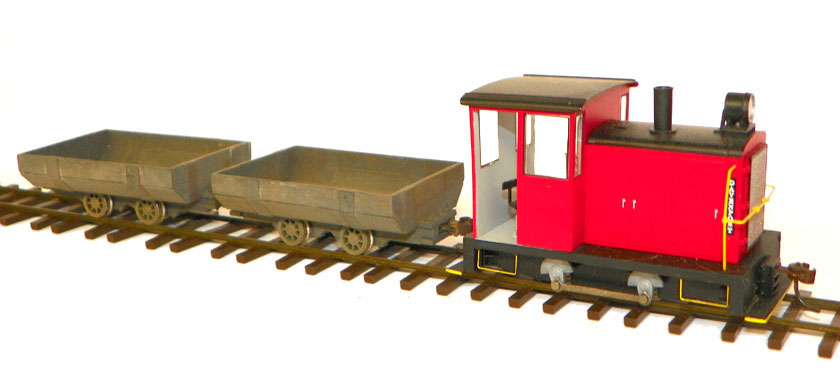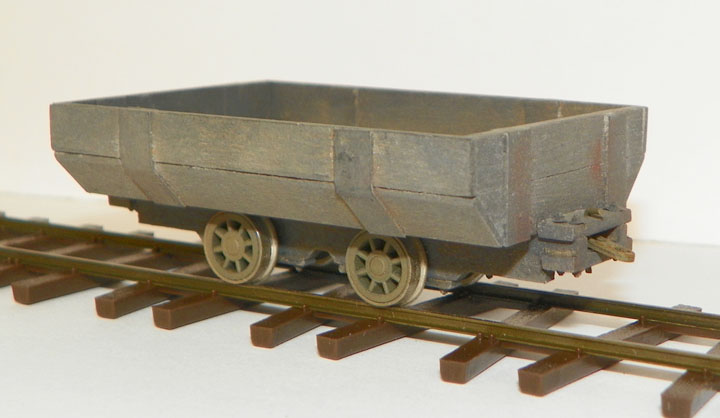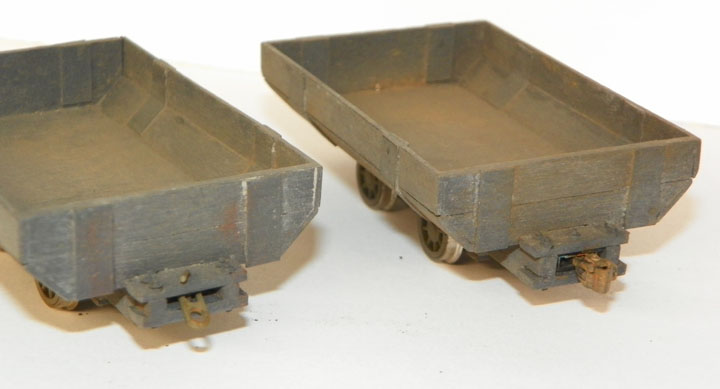 The link&pins are included. The Kadees are not included,
but the car is designed to use either.
---
---
Cabin Creek Projects
---
Station
---
Small Store
---
East End Grocery
---
Greeley's Place
---
Alfred, Bascom & Co. Hardware
---
Boot Repair Shop
---
Post Office
---
Singer Watch Repair
---
Superintendent's House
---
Company Store
---
Pansy's Cafe
---
Hawkins Hotel
---
Miss Catherine's - Ladies' Finery
---
Rickett's Lumber Yard
---
Turner's Machine Shop
---
Leatherbark Tavern
---
Rural Church
---
Company House
---