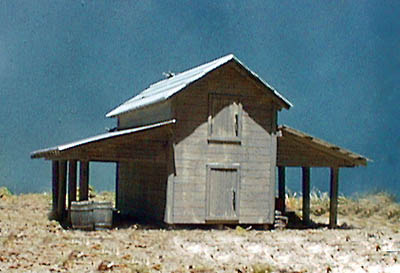 Tobacco Barn

Tobacco has long been a staple part of the southeastern commerce. After picking, the tobacco leaves must first be dried before selling. The leaves are strung together in bunchs and hung over poles in drying barns. This barn can be used either for drying or for storage of dried leaves. The inspiration for this kit is a barn that stood in South Carolina and was featured in Railroad Model Craftsman.
This kit consists of laser-cut basswood and plywood, white-metal detail castings, and loads of character. The tabbed, well-engineered construction provides fast and easy assembly. The doors can be positioned open or closed. Pre-cut rafters for the lean-to roofs add loads of detail. The footprint is about 35' x 26'.
Tobacco Barn
S Scale
#07304
$36.95
O Scale
#17304
$49.95
HO Scale
#27304
$29.95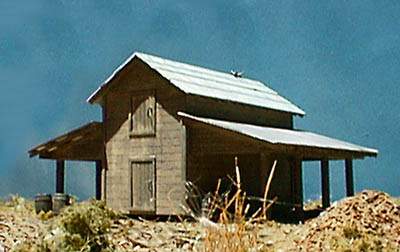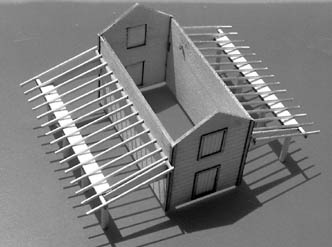 Individual rafters, complete with the precut birdsmouth, add loads of detail to the lean-to roofs.
---
Other
Goin' Home Projects
---
Anderson Pulpwood Yard
---
Elliott & Sons Supply
---
Shotgun House, Type I
---
Shotgun House, Type Two
---
Other B.T.S. Projects