We have several projects underway. The E.B.T. Project deals with coal mines in rural Pennsylvania. The Logging Project covers the conversion of trees to finished lumber. Whether you model mining or logging, eastern or western, standard or narrow gauge, turn-of-the-century or modern, these industries, and their supporting railroads, depended upon one major resource - people. And people need support in the way of homes, stores, churches, and other businesses.

The Cabin Creek Series of structures is designed to complement these ongoing projects, and fill in the small empty spaces of almost every model railroad. The Cabin Creek structures are freelanced generic buildings for the most part that are similar to buildings that you have seen all around the U.S. Most will fit any layout covering the time period of 1880 to 1960; some like them even exist today!

The kits are precision laser-cut to insure ease of assembly of a well-built finished model. A large amount of design work goes into each kit to make sure the parts fit correctly thereby providing you with an enjoyable modeling experience. Some of the kits will be just the basic structure, while others will be "ultra" kits featuring all the details needed to make a museum-quality model. These details may be white metal, urethane, and/or plaster.

This series is not intended to be a representation, either now or as it was in the past, of Cabin Creek, West Virginia. While returning from a train show in 1996, the name was spotted on a road sign. It is a great name that imparts a flavor that we felt perfectly represents the series. We hope you enjoy the series!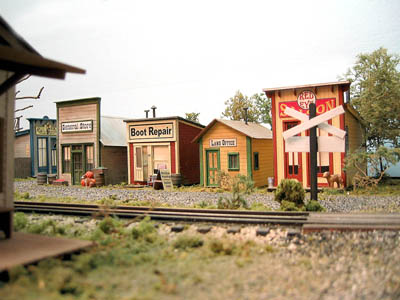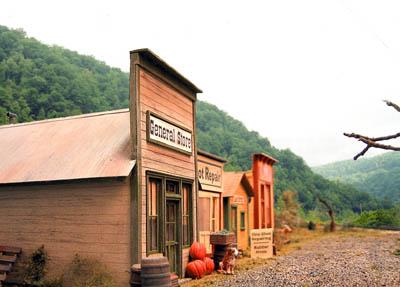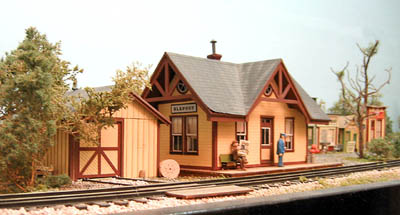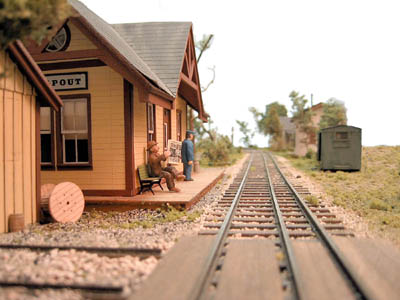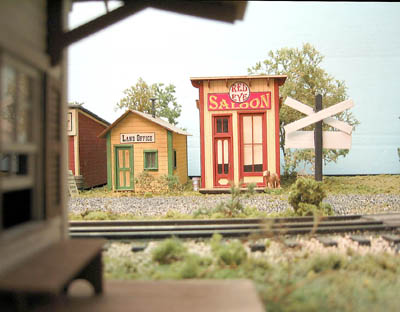 Also seen in the above photos are the following B.T.S. kits which work well with the Cabin Creek Series:
Figures are from Arrdvark.
Make sure that you are on our mailing list!
---
Cabin Creek Projects
---
Station
---
Coal Tipple
---
Small Store
---
East End Grocery
---
Greeley's Place
---
Alfred, Bascom & Co. Hardware
---
Boot Repair Shop
---
Rural Church
---
Post Office
---
Singer Watch Repair
---
Superintendent's House
---
Company House
---
Company Store
---
Pansy's Cafe
---
Hawkins Hotel
---
Miss Catherine's - Ladies' Finery
---
Rickett's Lumber Yard
---
Turner's Machine Shop
---
Leatherbark Tavern
---
Rural Church
---
---
Other B.T.S. Projects