34' Truss Rod Gondola
The gondola is an offshoot of our 34' flatcar that was inspired by an early drawing for one running on the V&T. This was before the time of air brakes, and the car featured link & pin couplers when built. Adding additional stakes and the side and end boards created an early gondola. Two optional end sill steps are included.
The model features laser-cut wood with hardware in plastic and/or brass. Less decals, trucks and couplers.
#09604 S Scale 34' Truss Rod Gondola $ 39.95
#19604 O Scale 34' Truss Rod Gondola $ 42.95
#29604 HO Scale 34' Truss Rod Gondola $ 24.95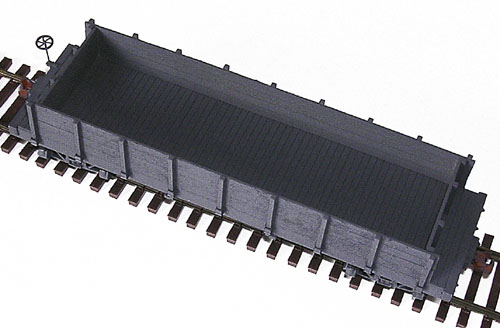 S Version shown