33'-9" Radial Roof Boxcar
This car is a freelanced model inspired by the B&O M-2 from 1870. While the M-2 used wood ladders, this car has grab irons. And the ends of the M-2 were the Perkins' herringbone design, while this car has normal vertical siding. The more-correct B&O version is also available. The kit includes the optional end door.
The model features laser-cut wood and cardstock components with hardware in plastic. Less decals, trucks and couplers.
#29601 HO Scale 33'-9" Radial Roof Boxcar $ 20.95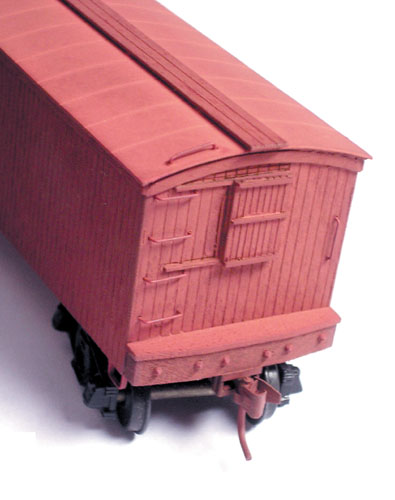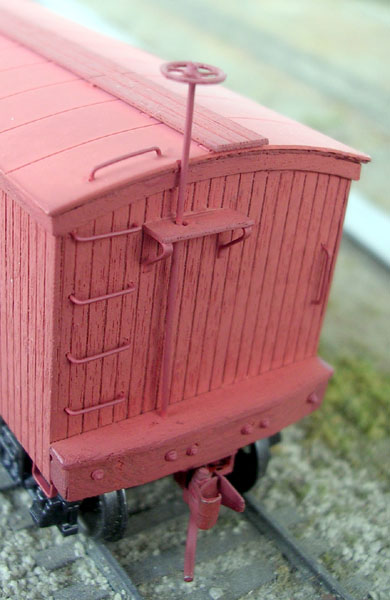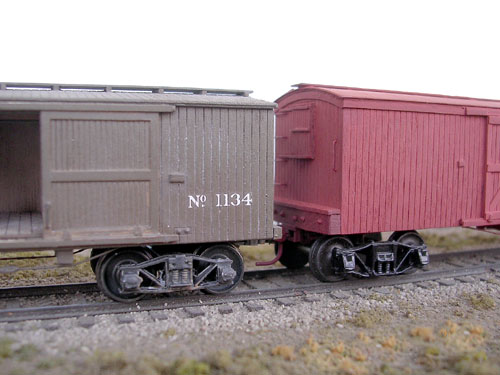 Peaked Roof House Car #29515 is on the left.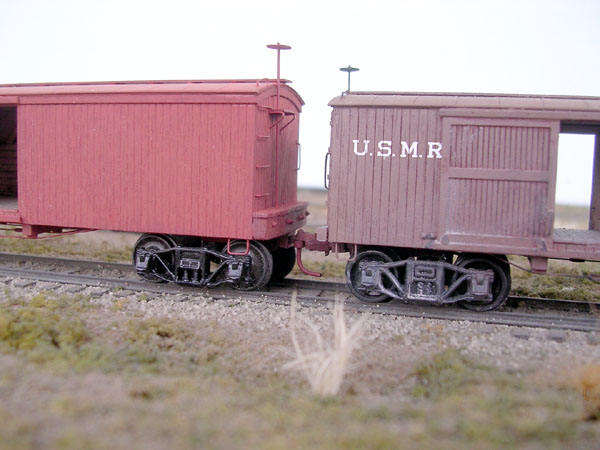 Radial Roof House Car #29507 is on the right

Radial Roof House Car #29507 and Peaked Roof House Car #29515 are on the left
---
Expansion Series
Project Links
---
Locomotives

---
PRR XA 28' Boxcar
---
B&O M-2 Boxcar
---
31'-9" Radial Roof Boxcar
---
34' Truss Rod Flatcar
---
Water Tank

---
City Point Enginehouse

---
Open Wood Rick
---
Covered Wood Rick
---
---
War
Between the
States
Project Links
---
---
1860s Acceptable Kits & Parts
---
Current Status
---
USMRR House Car
---
USMRR 9-Stake Flatcar
---
USMRR Open Stock Car

---
USMRR Five-Stake Flatcar
---
Georgia RR Boxcar

---
Georgia RR Flatcar

---
USMRR Conductor Car
---
Adams Express Car

---
USMRR Peaked Roof House Car