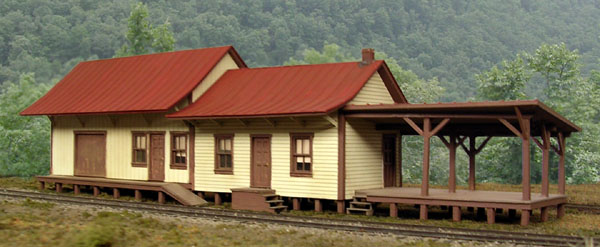 W&W Deer Lick Station
According to Koehler and Gayvert in Three Feet on the Panhandle, the Waynesburg and Washington Railroad was a three-foot, narrow gauge line formed in 1875 in southwestern Pennsylvania. Acquired by the Pennsylvania Railroad in 1885, it was a steam railroad until 1933 when the last fire was dropped. Rail service continued until the late 1950ís using gas-powered vehicles.
Deer Lick is located near milepost 19 about one-third of the way from Waynesburg to Washington. It consisted of two joined frame buildings and a small freight platform. Very few photos of the station exist today.
This kit consists of laser-cut basswood and plywood with styrene roofing. Doors and window sashes can be installed opened or closed. The tabbed construction eases assembly. Interior floor is included. Footprint is about 91' x 23'.
W&W Deer Lick Station
HO Scale
#27601
$ 49.95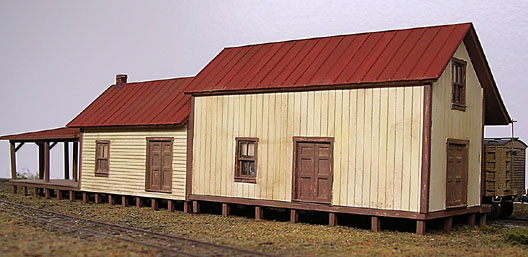 ---
---
W&W Project Links
---
2-6-0 Locomotive
Builds #1, #2, #3, #5, or #6

---
2-6-0 Locomotive
Builds #4 or #7

---
Boxcars

---
Gons

---
Iams Station
---
West Amity Station
---
Hackney Station

---
Dunn Station

---
Waynesburg Roundhouse

---
E.B.T.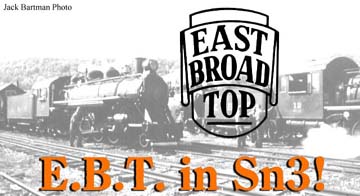 ---
---
Other Projects