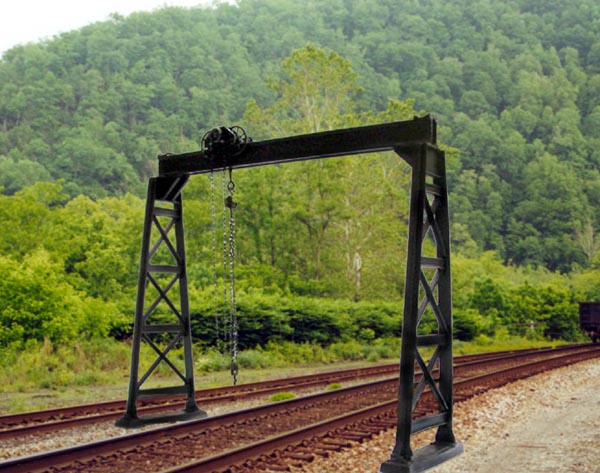 Bridge Crane
Overhead bridge cranes were located at various places including the team track, engine house, large industries and the freight house. It was used to move heavy loads to and from flats and gons.
The model is a brass import. The hoist trolley is positionable on the bridge. The model is painted and ready for you to simply hang the hook and chain on the hoist.
Approx. Size - scale 20' wide with 16' clearance from ground to the bottom of the bridge.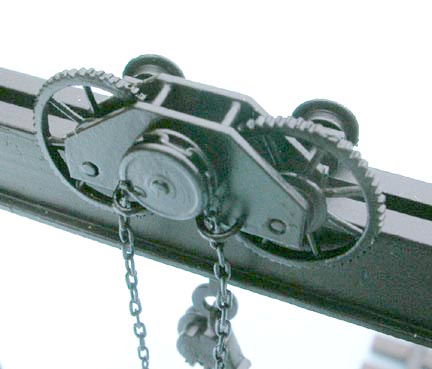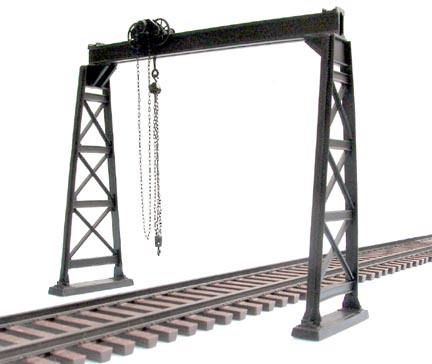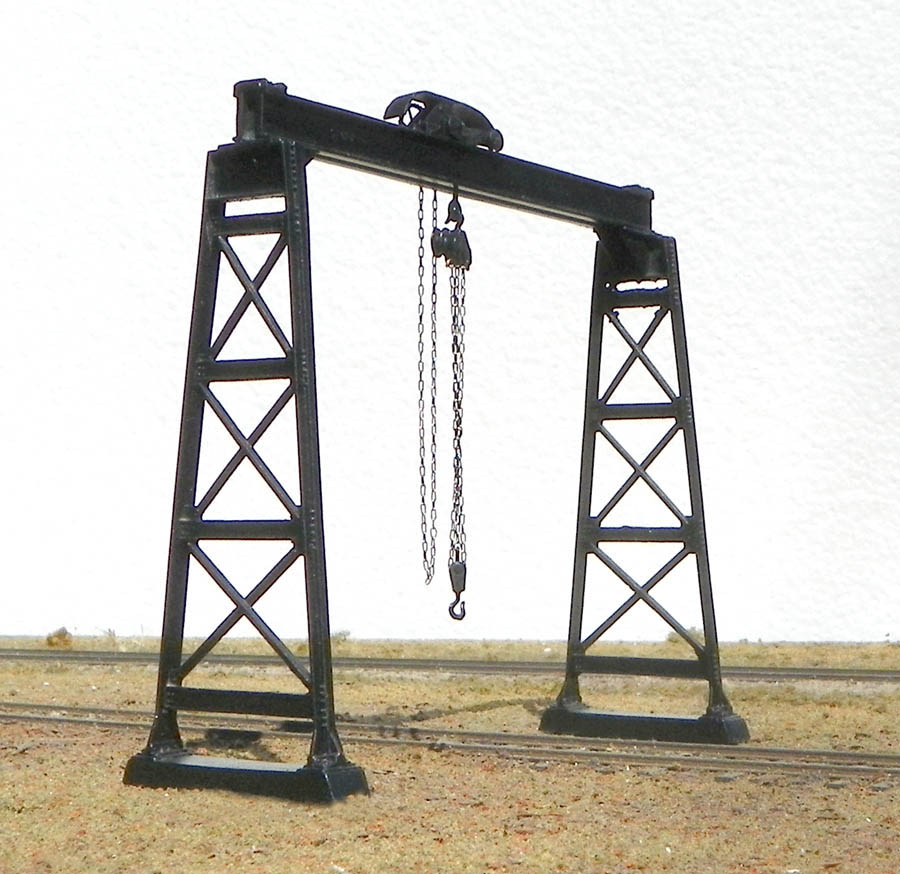 We also have a similar bridge crane in HO scale
which can be used as a light crane in O scale.
---
Other
New River Yard
Projects
---
MOW Shed
---
Switcher Shed
---
Freight House
---
Other B.T.S. Projects