C&O Quinnimont Express Building
Originally built in 1921 as a 45' long building, it was enlarged sometime after 1935 and a canopy was added to the front. It was still around in the 1970s in this form.
The O version will be available soon from B.T.S.
This kit consists of laser-cut basswood, cardstock, plywood, and positionable doors. The tabbed construction makes for easy assembly. Interior floor is included as is a removable roof. A Grandt Line baggage cart is included in the kit. The foundation is designed to place the concrete pad just about level with the rails if the track is sitting on standard roadbed. The overall footprint is approximately 69' x 43'.
C&O Quinnimont Express Building

O Scale
#17651
$ &nbsp tba
HO Scale
#27651
$ 79.95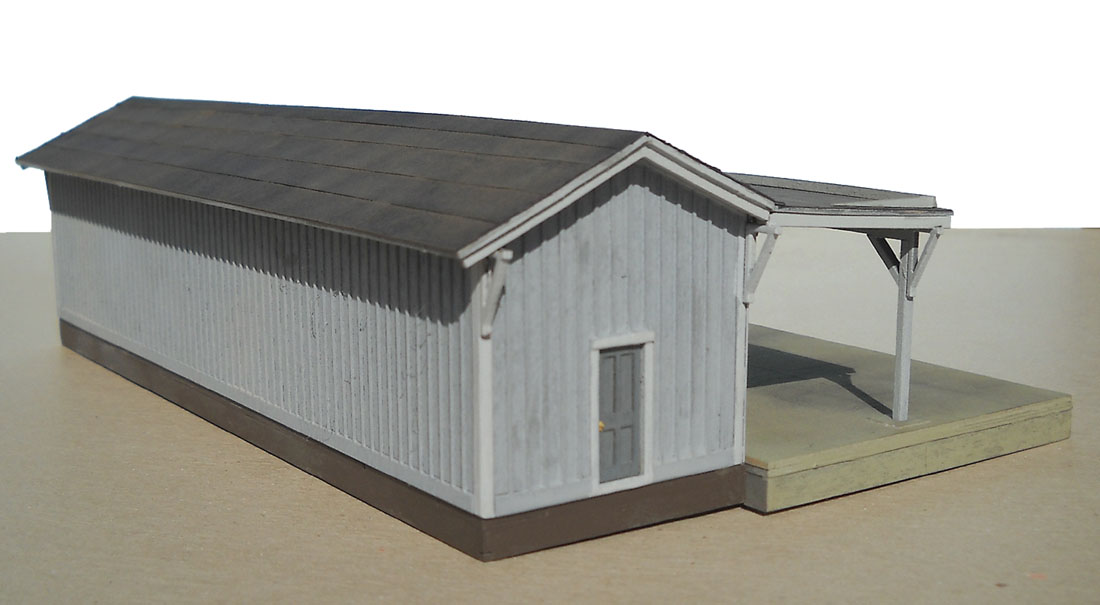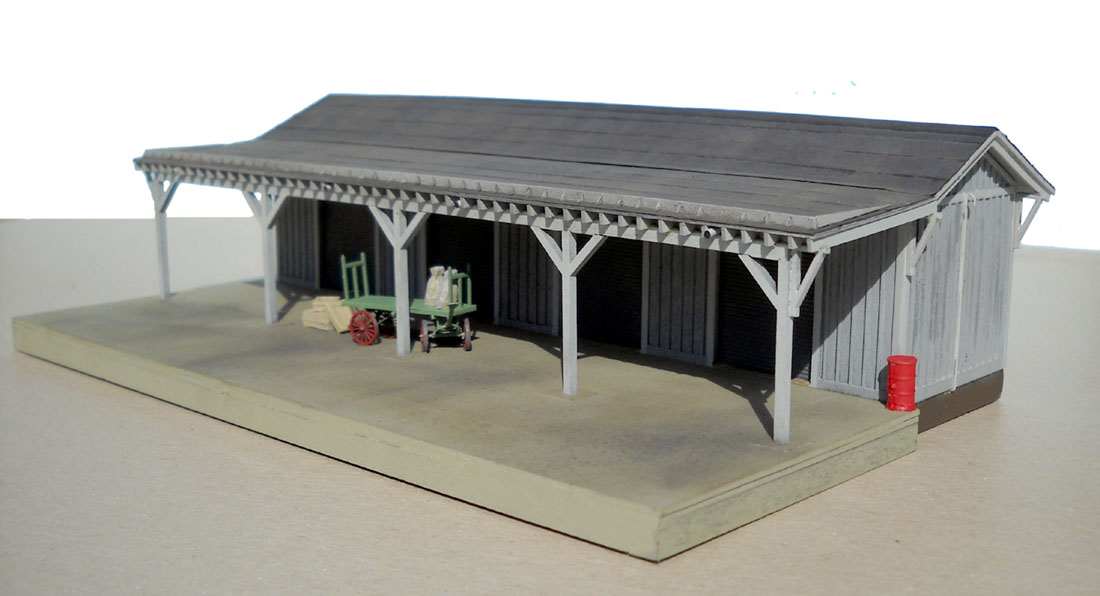 ---