C&O Quinnimont
Section House
In 1902, the C&O developed a standard section house as a place for employees in remote areas to sleep. The two small rooms shared a central fireplace. These houses survived for many years and underwent various modifications; this version, while similar to the original drawings, is based on the three across the tracks from the Quinnimont depot and features different doors, windows, and trim.
This kit consists of laser-cut basswood, cardstock, plywood, and positionable doors and windows. The tabbed construction and peel-and-stick window sashes and battens ease assembly. Interior floor and wall are included. The overall footprint is approximately 31' x 16'.
The HO and O versions are in stock.
C&O Quinnimont Section House

O Scale
#17655
$ &nbsp $59.95
HO Scale
#27655
$ $34.95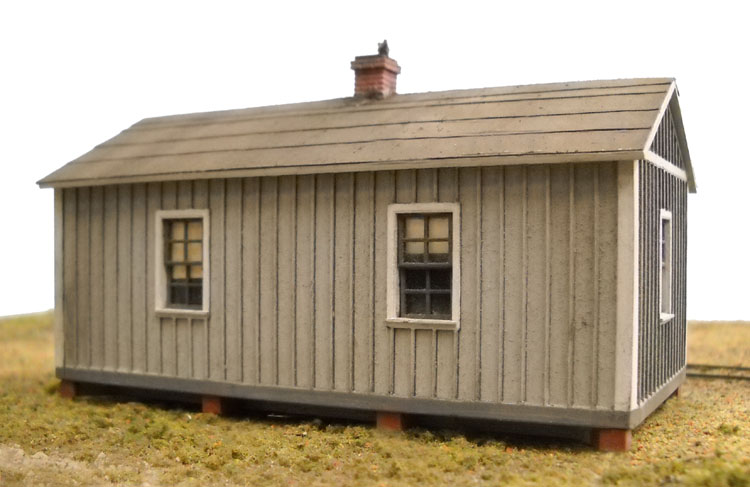 ---