C&O Standard
Section Car House
The standard drawing of the C&O Section Car House also listed it as a Tool House. Initially designed to house the small motor cars used by the maintenance workers, it later was used for general storage after the motor cars were replaced by the hi-rail vehicles.
This kit consists of laser-cut basswood, cardstock, plywood, and positionable doors. Interior floor and framework are included. The overall footprint is approximately 13' x 20'.
The HO and O scale versions are in stock.
C&O Standard Section Car House

O Scale
#17658
$ &nbsp 69.95
HO Scale
#27658
$ 39.95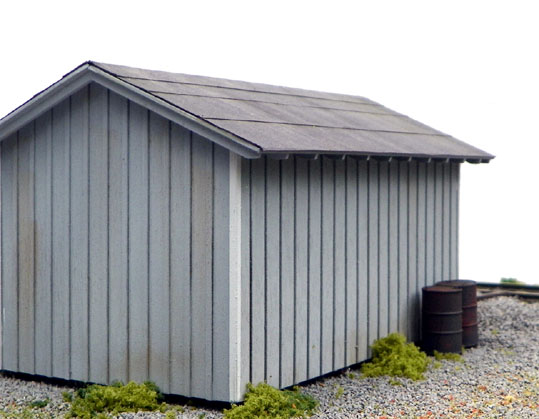 ---