McCabe Log Dump
Fresh-cut logs are unloaded into the mill pond by leverage. Chains are run under the logs and connected to the large beam at the top of the slope. When the cable is pulled up by the hoist, the logs are flipped off the car into the pond.
John McCabe located an old Barnhart loader body, got a new electric hoist, and cobbled them together to form the power for the dump. A common trestle was run out along the edge of the mill pond, and sloping beams were added to help ease the logs into the pond.
This kit consists of laser-cut basswood, plywood, and cardstock, corrugated roofing, and detail castings. The tabbed, well-engineered construction provides fast and easy assembly. The kit includes all the ties needed, but does not include the rail. It can be built as standard gauge, dual gauge, or narrow gauge.
The footprint is about 110' x 55' and the length of the trestle can be reduced if space is short. While all versions are the same, some details may vary between scales. All are limited edition kits.
Not all details are shown in some photos. When installed on the layout, there will be walkways to solid ground and cables running back to stumps to help hold the loader in place.


     #08235     S Scale    $  179.95
     #18235     O Scale    $  239.95
     #28235    HO Scale    $  119.95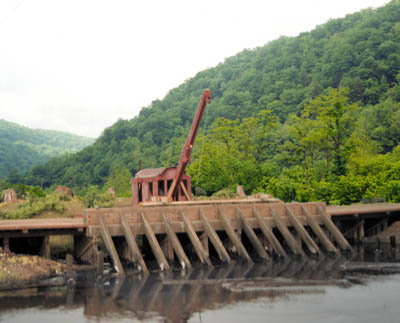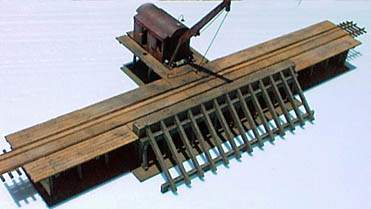 HO Version above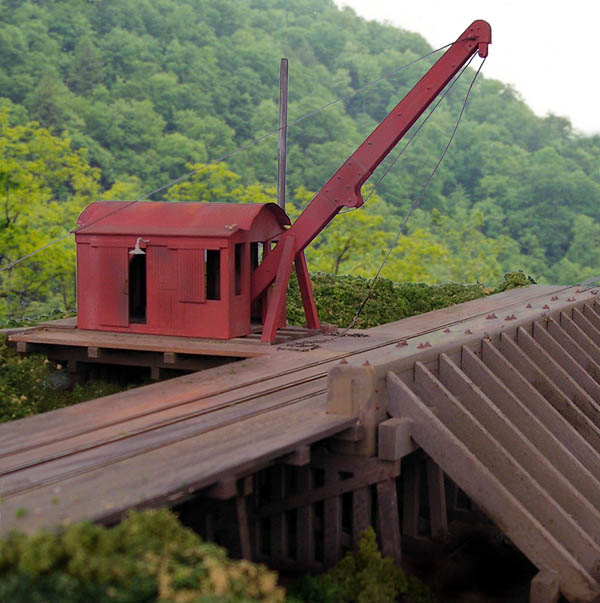 O Version above
---
Logging Project Links
---
Overall Mill Plan
---
Slatyfork Sawmill
---
Sawmill Interior
---
Power House
---
Sawdust Shed
---
Planing Shed
---
Drying Kiln
---
Pump House
---
Tramway & Storage Yard
---
Fire Hose Storage and Water Tank
---
Boxcar Storage Shed
---
Camp Car Set I & II
---
Fire Train
---
MoW Speeders
---
Company Office
---
McCabe Log Cars
---
Other Projects