McCabe Slatyfork Sawmill
The McCabe Lumber Co. Slatyfork Sawmill was built in 1933 after the Coon Gap Sawmill burned to the ground. Slatyfork is a double bandsaw mill that can handle the load!

This Master Creations' kit consists of laser-cut basswood, plywood, rolled roofing, and detail castings. Interior walls, rafters, and multi-level floors are included and the jackslip will be very easy to build! Removable roofs and sawfiler's floor gives plenty of access to the main floor for detailing. The standard features of B.T.S. kits are there... positionable doors and window sashes, slot and tab construction, brass door knobs, and well-engineered construction providing fast and easy assembly.

The footprint of the building is about 115' x 54'. Add the jack slip and docks on both sides, and the entire structure is 178' x 90' - enough to make a 40' boxcar look small! Over 1,200 laser-cut parts and over 140 brass and white metal detail castings are included in the HO kit. Most castings are not shown in the photos here!

We now have a complete interior detail kit with lost-wax brass machinery and loads of details in HO, S, and O Scales. For more info, click here.... Sawmill Interior

***************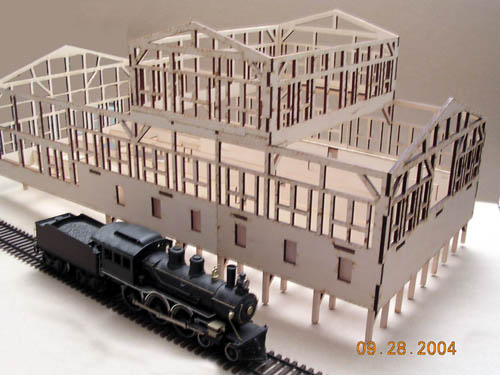 The O scale framework was assembled on Friday night while attending the Indy O Scale Meet and chatting with customers! Size of the part shown is 13.5" x 29.5"!
***************
All versions are in stock. These are Limited Edition kits and are available direct only from B.T.S..
#28300 HO Scale Sawmill $ 319.95
#18300 O Scale Sawmill $ 899.95
#08300 S Scale Sawmill $ 699.95
---
Here are some O scale photos from Duane Danielson.
Below are more photos of the HO version.
Right Side View.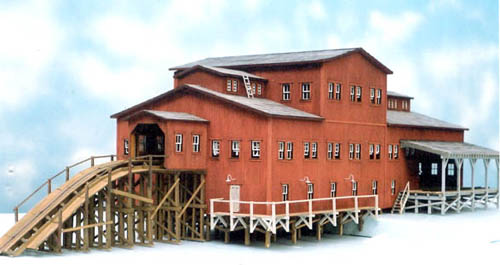 Left Side View.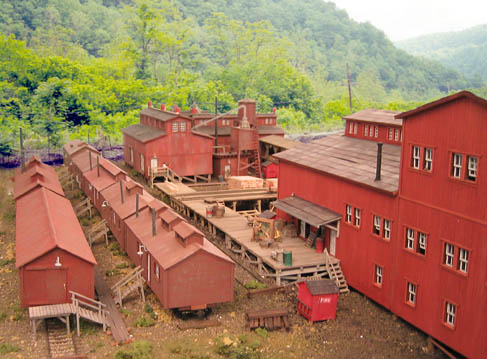 Loading Dock.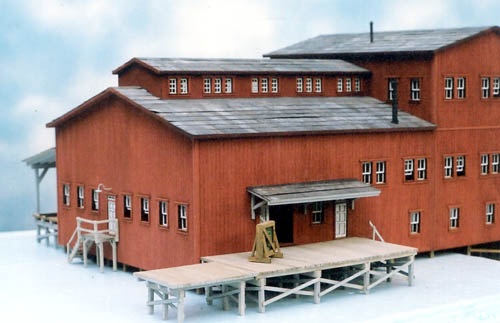 Topdown showing Log Decks.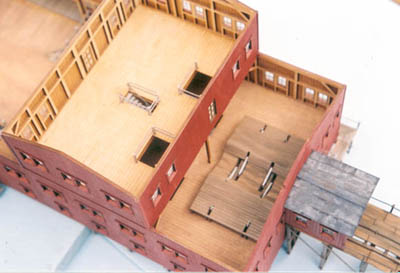 Sawfiler Floor - Stairs to the main floor, and openings over the bandsaws for raising the saw blades.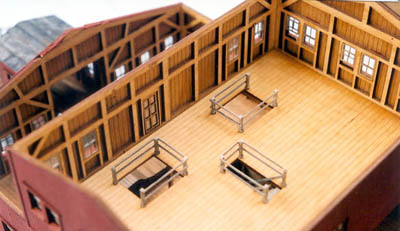 Topdown of the back.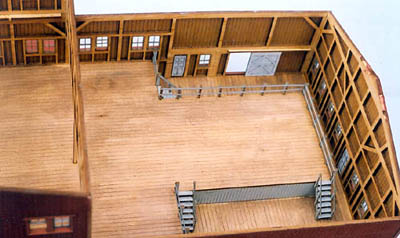 Underside of the main roof.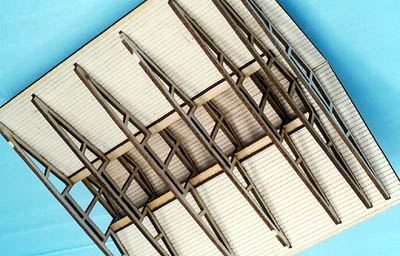 And one of the great things about our kits! The frame shown below consists of only eight pieces! And there are over 1,200 laser-cut parts in the box!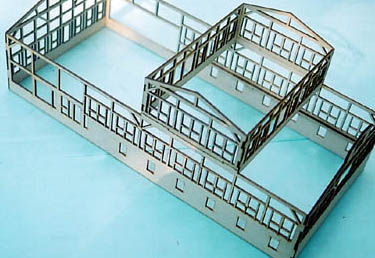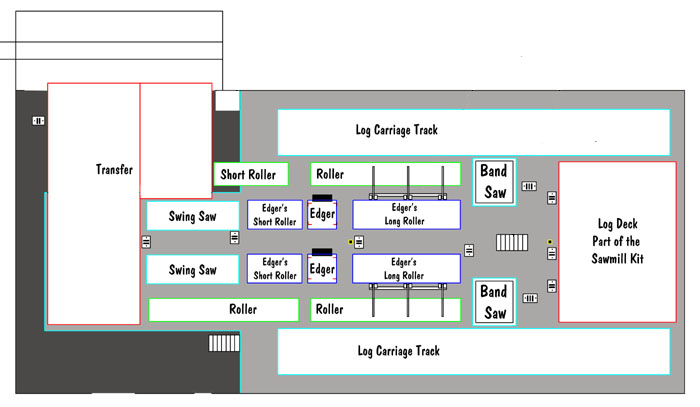 Floor plan of the separate interior kit
(not included with the sawmill) Sawmill Interior