McCabe MoW Speeder
The B.T.S. McCabe Lumber Co. Speeder was built in the company shops. One day, the railroad superintendent realized that a larger speeder was needed for track maintenance and the order went out to the shop crew to get busy. An old boxcar body, a truck chassis, and some great planning on the part of the crew provided the main ingredents for a unique and handy speeder.
The body kit consists of laser-cut basswood, plywood, cardstock, and brass & white metal detail castings. The standard features of B.T.S. kits are there... positionable window sashes, slot and tab construction, brass door knobs, unique character, and well-engineered construction providing fast and easy assembly. And the seats, load, and driver are included!
The fully-assembled mechanism is American Made, tested, and ready to run right out of the box. It features a sheet brass frame, lost-wax end beams and steps, can-type motor, and NWSL wheelsets.
All are limited edition kits!



     #28280     HO Scale    TOS
     #28281     HOn3        TOS


     #08280     S Scale     $  199.95
     #08281     Sn3    	    $  179.95
     #08282     Sn2    	    TOS
     #08283     Sn42        TOS


     #18280     O Scale     $  239.95
     #18281     On3         $  229.95
     #18282     On30        $  229.95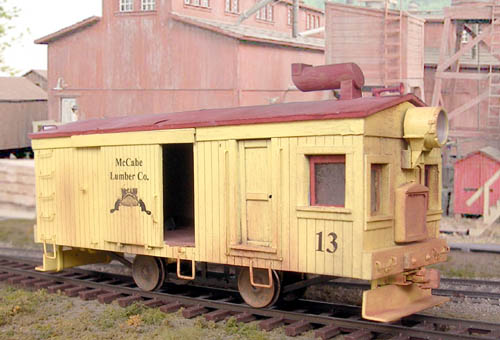 Sn3 Version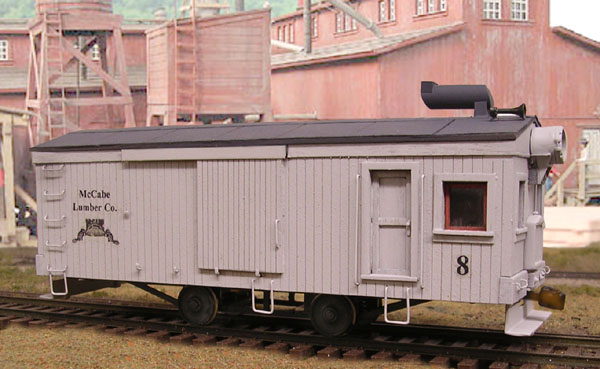 S Scale Version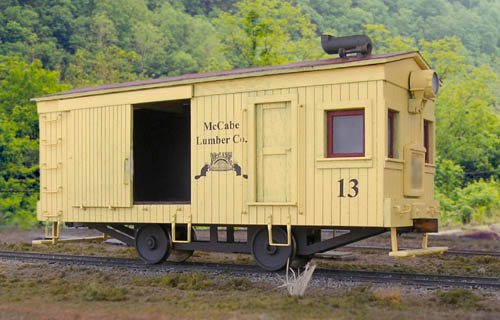 On3/On30 Version
HOn3 Version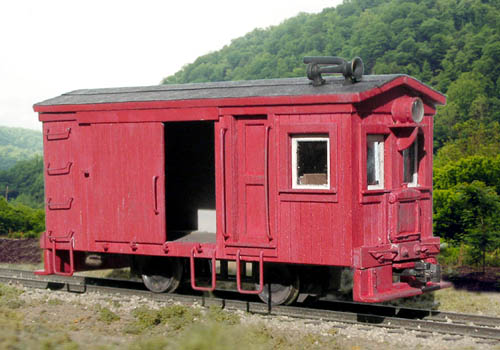 Sn2 Version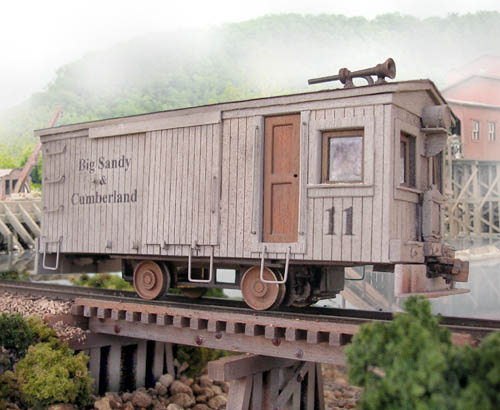 Sn42 Version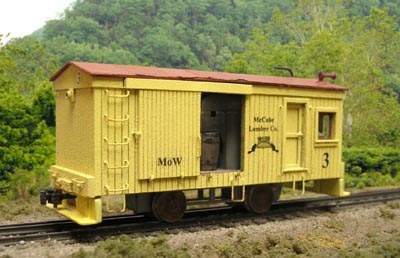 HOn3 Version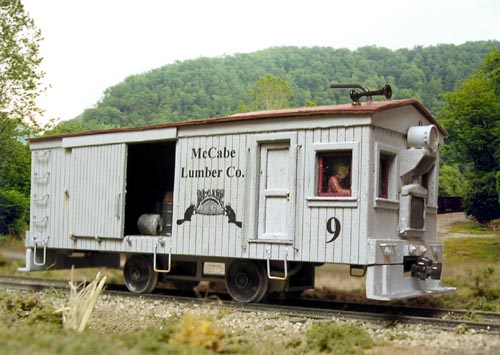 HO Standard Gauge Version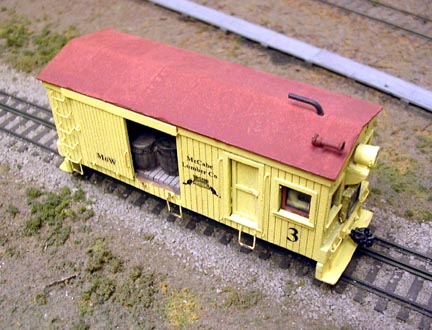 HOn3 Version
On3 Version under construction.
O versions have minor detail changes from the HOn3 version.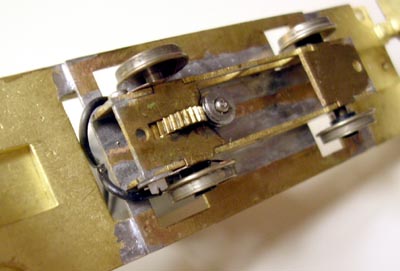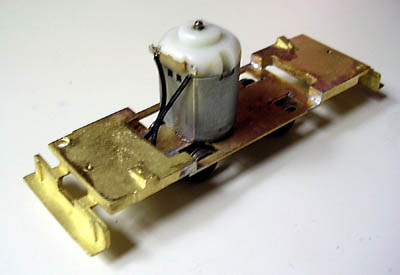 ---
Logging Project Links
---
Overall Mill Plan
---
Slatyfork Sawmill
---
Sawmill Interior
---
Power House
---
Sawdust Shed
---
Planing Shed
---
Log Dump
---
Pump House
---
Drying Kiln
---
Tramway & Storage Yard
---
Fire Hose Storage and Water Tank
---
Boxcar Storage Shed
---
Camp Car Set I & II
---
Fire Train
---
Company Office
---
McCabe Log Cars
---
Other Projects